From New York Times bestselling author Jill Shalvis comes a captivating story of love, second chances and new beginnings…
The BFF's are thrilled to bring you the review & excerpt tour for THE TROUBLE WITH MISTLETOE, the second standalone novel in Jill Shalvis's Heartbreaker Bay Series! Check out each stop on the tour and grab your copy of this fantastic new novel today!
If she has her way…
Willa Davis is wrangling puppies when Keane Winters stalks into her pet shop with frustration in his chocolate-brown eyes and a pink bedazzled cat carrier in his hand. He needs a kitty sitter, stat. But the last thing Willa needs is to rescue a guy who doesn't even remember her…
…He'll get nothing but coal in his stocking.
Saddled with his great-aunt's Feline from Hell, Keane is desperate to leave her in someone else's capable hands. But in spite of the fact that he's sure he's never seen the drop-dead gorgeous pet shop owner before, she seems to be mad at him…
Unless he tempers "naughty" with a special kind of nice…
Willa can't deny that Keane's changed since high school: he's less arrogant, for one thing—but he doesn't even remember her. How can she trust him not to break her heart again? It's time to throw a coin in the fountain, make a Christmas wish–and let the mistletoe do its work…
Order THE TROUBLE WITH MISTLETOE in ebook or paperback
Review

The Trouble with Mistletoe is a Hallmark Christmas movie in book form and it's every bit as wonderful as you would imagine! There are quirky characters, an abundance of decorations, and enough holiday cheer to fly Santa's sleigh. But, there are also some really strong characters, clever dialogue, and more than a couple steamy scenes.
Willa is sweet, caring, compassionate, quirky and full of love for people and animals alike. And while it seems like she loves whole-heartedly, there are limits she places on any romantic love. On the surface, Keane seems to struggle with giving his love as freely as Willa. Through the story, they find they are much more alike than different. And maybe, just maybe, they're perfect for each other.
The cast of supporting characters is strong. While The Trouble with Mistletoe can be read as a stand-alone; I have not read the other books in this series. Now, I want to read the rest of the series. There is a cast of intriguing characters with their own stories to tell and I want to discover them all.
The Trouble with Mistletoe is a must read for the Holidays, or anytime!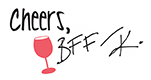 An advance copy was received in exchange for an honest review.
And don't miss the first novel in Jill Shalvis's Heartbreaker Bay Series, SWEET LITTLE LIES, now available! Grab your copy HERE!
Excerpt
                 Willa had no idea what the hell she thought she was doing agreeing to go out with Keane for dinner, but apparently her feet knew because they took her back into the grooming room to tell Rory.
                  The girl was cross-legged on the floor in front of Carl, brushing him. Sitting facing her, Carl's head was higher than Rory's but he sat still happily, smiling.
                  Carl loved the attention, all of it.
                  "I'm heading out," Willa said.
                  "Thanks for the newsflash."
                  "I'm going with Keane."
                  Rory froze. Only her eyes swiveled to Willa. "Has hell frozen over?"
                  Willa sighed. Given that all her current feelings for Keane were mixed up with her past feelings for him, she could hardly explain it to someone else much less herself. "It's just dinner."
                  "Uh-huh," Rory murmured, stroking an ecstatic Carl. "Remember you're the one who said the devil himself couldn't drag you cold, dead corpse out on a date with Keane even if he was hot as balls."
                  "Shh!" Willa took a quick look behind her but thankfully Keane hadn't followed. "It's all very…complicated."
                  "Complicated," Rory repeated, amused. "Maybe we should have the birds-and-bees talk, like you always try to have with me when I'm attracted to the wrong-for-me guys."
                  "Funny," Willa said. The fact was, both of them were attracted to the wrong men, still.
                  But Rory was on a roll, ticking off points on her fingers. "No sleeping with him on the first date, no matter how amazing he kisses—"
                  "Oh my God, keep your voice down!" Willa looked behind her again. "I'm not going to sleep with him on the first date." Even if the low, sexy tone of his voice did very interesting, very distracting things to her body. Nope, she wasn't going down that road because that road led to her downfall every time. This was just dinner, that was it. It was the only way she could ensure her emotional security. No more falling for a guy too quickly. Nope. Not gonna happen.
Giveaway
 About the Author
New York Times and USA Today bestselling author Jill Shalvis lives in a small town in the Sierras full of quirky characters. Any resemblance to the quirky characters in her books is, um, mostly coincidental. Look for Jill's sexy contemporary and award-winning books wherever romances are sold and click on the blog button above for a complete book list and daily blog detailing her city-girl-living-in-the-mountains adventures.
Website | Facebook | Twitter | Newsletter SignUp
Don't Miss each stop on THE TROUBLE WITH MISTLETOE Review & Excerpt Tour!
September 26
September 27
September 28
September 29
September 30
October 1
October 2
October 3
October 4
October 5
October 6
October 7
October 8