Enter to Win a $25.00 Amazon eGift Card
THE PERFECT FIT
A Riley O'Brien & Co Novella
Jenna Sutton
Zeke May has spent the past two years recovering from an IED attack and trying to adjust to life as a civilian. The veteran hiring program at denim empire Riley O'Brien & Co. offers a new beginning. The only problem is the high cost of housing in San Francisco, and Margo Lange could be the perfect solution.
Now that Margo has completed veterinary school, she's ready to fulfill her dream of living in the Bay Area. Unfortunately, she's drowning in student loan debt and the only places she can afford are dumps. Luckily, one of her uncle's Army buddies needs a roommate.
Although Zeke's place is a perfect fit for Margo's budget, he is not what she expects. He's much younger than her uncle, and he's melt-your-panties hot. She doesn't want to fall for him, but it doesn't take her long to realize that Zeke is the perfect fit for her, regardless of their age gap. Too bad he's so obviously still in love with his ex-wife…

Zeke May is a Veteran who has recently moved to San Francisco to take a job at Riley O'Brien & Co. as part of a Veterans to work program. To help meet expenses, he offers to share his apartment with the niece of an army buddy. But, he doesn't expect Margo to share the space in his head and heart as easily as she occupies a room in his apartment.
Margo and Zeke are terrific characters that are really well developed for a brief novella. Margo is a veterinarian with a huge heart. She bring out the best in Zeke and he adores and protects her. This is really the story of two lonely souls who find one another and become stronger together than they are apart. Though Margo and Zeke are on the periphery of the Riley Co. gang, we do see glimpses of the other characters in this series. And, it just makes me anxious for the next book, which will be releasing in early June. This novella adds to depth and quality of the entire series.
The Perfect Fit is a standalone novella in the Riley O'Brien & Co. Series. You do not have to read any of the other books in the series to enjoy The Perfect Fit. But, why would you not? The Perfect Fit is a sweet and heartwarming romance. I have really grown to love this series and Jenna Sutton's writing. I think you'll love it too!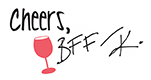 Excerpt
As Zeke stood in the elevator in the Four Seasons, he ran his hand over his hair, searching for any unruly strands. Satisfied that everything was in order, he adjusted the French cuffs of his bright white tuxedo shirt and furtively checked his fly to make sure it was zipped.
Never in his life had he showered, shaved, and dressed as quickly as he had tonight. He was surprised he'd only nicked himself once.
Even though he'd driven like a maniac to get to the hotel as fast as humanly possible, he was still forty-five minutes late. He hated being late, regardless of the circumstances. But his tardiness tonight was even more unacceptable because Margo had been counting on him.
Because of stupid softball game, she'd had to take a taxi in an evening gown. She was probably livid, and he couldn't blame her.
Why hadn't he just left the game early? Better yet, why hadn't he declined Margo's invitation to attend Pictures & Paws?
He should have. But he'd hated the thought of her going to this type of event alone. And, if he were honest with himself, he would admit that he'd wanted to go with her, even if it was a monumentally bad idea.
Being around her was torture. A couple of days ago, he'd accidently bumped into her in the kitchen, his front grazing her back. That small touch had created a big problem … behind his zipper.
Ever since that day when he had retrieved Margo's panties from Roby's paws, Zeke had tried—and failed—to push her back into the roommate-only zone. But those tiny panties had already done their damage.
Whenever they were together, he constantly thought about what she wore underneath her clothes. He even thought about it when they weren't together.  
His dormant libido had awakened, and now the damn thing was boiling like an active volcano. It could erupt at any time.
Zeke should be happy that his penis had returned to its normal operations. But he wasn't. Instead, he was frustrated and edgy and hard all the fucking time.
He didn't understand why this was happening now. And he sure as hell didn't understand why it was happening with Margo.
It didn't happen with anyone else.
Today, during the softball game, a pretty woman on the opposing team had run into him. The force of the impact had knocked them to the ground, with her sprawled on top.
She'd been a sweet-smelling, curvy armful. And his penis had been uninterested.
If it could talk, it would have said, I'm bored. But around Margo, it said, Mmm, I want some of that.  
Of course, his dick didn't care about the eleven-year age gap between them. And it didn't care that she had her whole life ahead of her, while he had already lived a big portion of his.  
Finally, the elevator reached the fifth floor. When he stepped out, he immediately began to look for Margo. No matter where they were, her bright hair made it easy to spot her.
After searching the area where the pictures were displayed and the ballroom where dinner would be served, he wandered onto the terrace. The huge space overlooked Yerba Buena Gardens, and the surrounding buildings provided plenty of light.
He surveyed the small group of people on the terrace. His gaze landed on a woman with vibrant reddish-gold hair. She was a little taller than Margo, and her hair was wavy instead of straight. Her back was to him, the flawless skin exposed by her form-fitting dress.
Damn, that dress is something else.
The dress's lace overlay gave the impression that she was naked underneath. And the way it hugged her curvy hips and cupped her round ass … that should be prohibited in public venues to prevent riots.  
Wait … he recognized that ass. He saw it—stared at it—every day.
The woman in the sexy dress was Margo. And the moment his dick realized that fact, it woke up from its nap and did a couple of stretches in preparation for vigorous exercise.  
Zeke took a deep breath and exhaled slowly. For a brief moment, he thought about turning around, going back home, and locking himself in his bedroom until this insanity passed.
But then Margo glanced in his direction. And he knew, without a doubt, that he wasn't going anywhere.
Giveaway
About the Author
Jenna Sutton spent most of her career as an award-winning journalist covering business-related topics including healthcare, commercial real estate, retail, and technology. Nowadays she writes about hot, lovable guys and the smart, sexy women who make them crazy. It's the culmination of a lifelong dream, and she feels so lucky to be able to do it.Jenna has a Bachelor's degree in Journalism from Texas Christian University and a Master's degree in Integrated Marketing Communications from Northwestern University.Jenna and her husband live in a 103-year-old house in Texas.
Check out the rest of the Riley O'Brien & Co series