Wingman rule number one: don't fall for a client.
After a career-ending accident, former NFL recruit Ian Hunter is back on campus—and he's ready to get his new game on. As one of the masterminds behind Wingmen, Inc., a successful and secretive word-of-mouth dating service, he's putting his extensive skills with women to work for the lovelorn. But when Blake Olson requests the services of Wingmen, Inc., Ian may have landed his most hopeless client yet.
From her frumpy athletic gear to her unfortunate choice of footwear, Blake is going to need a miracle if she wants to land her crush. At least with a professional matchmaker by her side she has a fighting chance. Ian knows that his advice and a makeover can turn Blake into another successful match. But as Blake begins the transformation from hot mess to smokin' hot, Ian realizes he's in danger of breaking his cardinal rule…
BFF K's Review of The Matchmaker's Playbook

Ian Hunter is the Big Man On Campus. He was a college football player drafted at the pinnacle of his career. His NFL dreams were cut short by a tragic accident. In an effort to redirect his pent-up energy and soak-up his free time; Ian and his BFF, Lex start up a very exclusive and super secret dating service. Everything is going fine until he meets the one girl who might be worth breaking all his own rules.
Blake is the jock-version of Laney Boggs (She's All That – classic, art-nerd to prom queen movie circa 1999.) Except, in this version, Blake puts herself out there and hires The Wingmen to help her turn the head of her dream man. Everything is going fine until the dream man suddenly looks a lot like her love coach.
The Matchmaker's Playbook is not full of many surprises. What you see when you read the synopsis is pretty much what you get. But, that's NOT a bad thing. The Matchmaker's Playbook is an entertaining read (with the best volleyball scene since Top Gun.) It's got a little angst, a lot of drama, some butterfly-inducing moments and really great characters that make this a delightful book. If you're looking for a dependable, sweet, story that will deliver all the feels and a lot of fun, The Matchmaker's Playbook is a definite One-Click!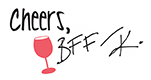 An advance copy was received in exchange for an honest review.

Book Trailer
The Matchmaker's Playbook by Rachel Van Dyken from Becca the Bibliophile on Vimeo.
Giveaway
About the Author
Rachel Van Dyken is the New York Times, Wall Street Journal, and USA Today Bestselling author of regency and contemporary romances. When she's not writing you can find her drinking coffee at Starbucks and plotting her next book while watching The Bachelor.
She keeps her home in Idaho with her Husband, adorable son, and two snoring boxers! She loves to hear from readers!
Want to be kept up to date on new releases? Text MAFIA to 66866!
You can connect with her on Facebook www.facebook.com/rachelvandyken or join her fan group Rachel's New Rockin Readers. Her website is www.rachelvandykenauthor.com.