Once comfortable on stage in front of thousands, Joely Crockett is now mortified at the thought of walking—or rolling—down the aisle at her sisters' wedding. Scarred and wheelchair-bound, the former beauty queen has lost more than the ability to walk—she's lost her fire. But when one handsome, arrogant guest accuses her of milking her injuries and ignites her ire, Joely finally starts to feel truly alive again, and soon it's impossible for her to resist her heart's desire.
Alec Morrissey knows a little something about loss. A famous rodeo cowboy before he was injured in Iraq, he's managed to create something of a normal life, even if it's not the one he always imagined. Encountering stunning but damaged Joely, he sees a kindred spirit who can learn from his mistakes.
As these two healing souls begin to fall in love under the Wyoming stars, they must discover if they are willing to give in to the tragedies of life or fight for a future together.
Purchase Links

Barnes & Noble / Amazon / iBooks / GooglePlay
BFF K's Review

The Bride Wore Starlight is so much more than it appears to be from the outside. I might have gone into this with a preconceived notion about what to expect. I was planning on a light, fluffy, quick-read romance. What I found instead was a deeply rich, character driven, tension-filled, emotional read that was intensely satisfying.
Joely and Alec are both physically damaged, rocked by massive bodily injuries in the prime of their lives. Alec has a head start on the physical and emotional healing. When he meets Joely, he sees in her a suffering, kindred spirit who needs a kick in the pants to get out of her own head. As Joely accepts the healing guidance of Alec, she recognizes that there are still issues he has to tackle as well. What unfolds is a powerful story of trans-formative love. The love Alec and Joely create heals them both physically and emotionally.
There's a fantastic HEA with a delicious epilogue. I was timid about the country/cowboy angle of the story. I grew up (and still live) in Nebraska. Though I was a 'city kid,' I've had many rodeo and ranch experiences. I wasn't sure what I would think of the cowboy genre. I was pleasantly surprised. This book is well done. If you have ever entertained thoughts of a rugged, sexy as sin, cocky cowboy – this book will bring that to life in spades! (I mentally cast Scott Eastwood in the role of Alec!)
Joely transforms from a damaged, self-pitying, lost girl. As Alec helps Joely to heal and rebuild, he breaks down his own walls and overcomes his own fears. There are inherent tensions as they each conquer their own demons and learn to trust each other. The journey is inspiring and fulfilling. The Bride Wore Starlight delivers a super sexy, heartwarming romance for two characters who desperately deserve a happily ever after.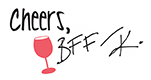 An advance copy was received from the publisher in exchange for an honest review.
About the Author
Lizbeth Selvig lives in Minnesota with her best friend (aka her husband), and a gray Arabian gelding. After working as a newspaper journalist and magazine editor, and raising an equine veterinarian daughter and a talented musician son, she won RWA's prestigious Golden Heart® Contest in 2010 with her contemporary romance The Rancher and the Rock Star. In her spare time, she loves to hike, quilt, read, horseback ride, and spend time with her new granddaughter. She also has four-legged grandchildren—more than twenty—including a wallaby, two alpacas, a donkey, a pig, a sugar glider, and many dogs, cats, and horses (pics of all appear on her website www.lizbethselvig.com). She loves connecting with readers—contact her any time!