A man who's living a lie—until his dream woman takes away the pain.
SOMEONE LIKE YOU
Oxford #3
Lauren Layne
Releasing Dec 6th, 2016
Loveswept
Lauren Layne's bestselling Oxford Series continues with the poignant, heartwarming story of New York's most eligible bachelor, Lincoln Mathis, a man who's living a lie—until his dream woman takes away the pain.
Lincoln Mathis doesn't hide his reputation as Manhattan's ultimate playboy. In fact, he cultivates it. But behind every flirtatious smile, each provocative quip, there's a secret that Lincoln's hiding from even his closest friends—a tragedy from his past that holds his heart quietly captive. Lincoln knows what he wants: someone like Daisy Sinclair, the sassy, off-limits bridesmaid he can't take his eyes off at his best friend's wedding. He also knows that she's everything he can never have.
After a devastating divorce, Daisy doesn't need anyone to warn her off the charming best man at her sister's wedding. One look at the breathtakingly hot Lincoln Mathis and she knows that he's exactly the type of man she should avoid. But when Daisy stumbles upon Lincoln's secret, she realizes there's more to the charming playboy than meets the eye. And suddenly Daisy and Lincoln find their lives helplessly entwined in a journey that will either heal their damaged souls . . . or destroy them forever.
Buy Links     
Amazon | B & N | Google | iTunes | Kobo
BFF K's Review of Someone Like You

Since the first book in the Oxford Series, I have been drawn to Lincoln Mathis. He has been an enigma. The ladies man with a heart of gold, just a little too polished and a little too perfect. Lincoln seemed to romance half of Manhattan, but that character never quite meshed with the wonderful person who created deep and meaningful relationships with his charming group of friends.
Enter Daisy Sinclair (twin sister of Emma and new sister-in-law of Cassidy, Lincoln's boss.) Lincoln and Daisy meet serving as Best Man and Maid of Honor at the wedding and their connection is instant but not romantic. As the backstories of both characters are revealed, your heart will break for them. But, the way they heal themselves and each other is what makes this book a wonderful read. The first moment they ALMOST give into their attraction is one of the hottest no-sex-sexy-scenes I've read. But, don't worry, there's plenty of steam!
There is angst and tears, but also hope and sweetness and romance and love. It is all wrapped up in this wonderful group of "friends as family." Lincoln and Daisy are one of my most favorite couples in the series. I'm not ready to say goodbye, so I'm glad that Lauren Layne has announced one more book in the Oxford Series. I have read all of them and highly recommend them (as I do everything by Lauren Layne) BUT you don't need to read the other books in the series to thoroughly enjoy Lincoln and Daisy's love story.
Someone Like You is a solid, sweet, romance with terrific characters and all the feels. You definitely want to add this book (the whole series really) to your TBR today! Lincoln and Daisy's story was worth the wait!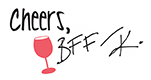 An advance copy of this book was received. Receipt of this copy did not impact the content or independence of this review.
Giveaway
Advance praise for Someone Like You
"Fun and flirty, sassy and steamy, with a deep emotional pull that will keep you turning the pages."—Kelly Jamieson, author of Top Shelf
"An unsung hero with a story that touched my heart. Emotional and gripping. A top favorite of 2016 for me."—New York Times bestselling author Melanie Moreland
About the Author
Lauren Layne is the USA Today bestselling author of more than a dozen romantic comedies. She lives in New York City with her husband (who was her high school sweetheart–cute, right?!) and plus-sized Pomeranian.In 2011, she ditched her corporate career in Seattle to pursue a full-time writing career in Manhattan, and never looked back.In her ideal world, every stiletto-wearing, Kate Spade wielding woman would carry a Kindle stocked with Lauren Layne books.For a list of all her works, please be sure to check out her official website!
Author Links:  Website | Facebook | Twitter | Goodreads | Instagram