Today we have the release day launch of Skip to the Good Part, a sexy new collection of the hottest scenes from 20 phenomenal authors. We are so excited to share it!!!

About Skip to the Good Part:
Skip to the Good Part: 20 Authors Reveal Their Steamiest Scenes offers face-fanning romance and tie-me-up sizzle (and everything in between) from top authors including New York Times and USA Today bestsellers.
The collection features a British alpha who wants to turn a good girl bad, a woman realizing her impetuous marriage to a stripper isn't all bad, a bad-boy boxer who could use a large dose of sexual healing, a carnie who has found new and inventive uses for fun house mirrors, and a rocker who wants to woo the girl who got away: his high school sweetheart.
Read 20 of the best steamy scenes in contemporary romance and erotic romance today. This 250-page collection will get your blood pumping, your heart racing, and your skin tingling—you're sure to discover a new favorite.
Due to the graphic nature of some content, this collection is recommended strictly for mature readers.
New York Times best-selling authors:
Raine Miller | Kendall Ryan | K. Bromberg | Carly Phillips | Denise Grover Swank | S.L. Scott
USA Today best-selling authors:
Christine Bell | Rebecca Shea | Andrea Smith
Featuring:
Magan Vernon | Kristie Cook | Nevaeh Lee & Michelle Lynn | Alessandra Thomas | Selena Laurence | Heidi Joy Tretheway | Elizabeth Briggs | Meghan March | Taylor Michaels | K.B. Nelson | Elise Covert
Amazon | iBooks | Kobo |Barnes & Noble
BFF K's Review

So…….This book delivers exactly what it promises, in spades! Whew!
Have you ever highlighted or dog-eared a "certain scene" in one of your favorite reads? It's OK, you don't have to raise your hand. No need to publicly acknowledge this practice. (But, you've done it right? We all have!) Well, with this book, there's no highlighting or bookmarks required. The entire book is a series of one steamy scene after another, lovingly curated, placed in one stunning package and tied up with a big, red bow!
Chances are, you'll have the opportunity to re-visit a scene or two from one of your old favorites; but you'll also get a glimpse into stories from a new book or author you haven't had the chance to read yet! (Add about 10 more books to my TBR list!) I really liked the formatting of this anthology. Each scene is briefly set with back story, then you #SkipToTheGoodPart and finally finish up with a little more information about the book, the characters and the author.
Since we're close to the holidays, I'll compare this book to the delicious side dishes at your Thanksgiving feast. The stories are tasty, excellent in big portions or small bites, always good enough to nibble on again and they're piping HOT!
Dig in and Enjoy!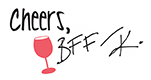 Enter the fantastic giveaway!!