Ruby Scott is months behind on rent and can't seem to land a steady job. She has one chance to turn things around with a big audition. But instead of getting her big break, she gets sick as a dog and completely bombs it in the most humiliating fashion. All thanks to a mysterious, gorgeous guy who kissed—and then coughed on—her at a party the night before.
Luckily, her best friend might have found the perfect opportunity; a job staying at the lavish penthouse apartment of hotel magnate Bancroft Mills while he's out of town, taking care of his exotic pets. But when the newly-evicted Ruby arrives to meet her new employer, it turns out Bane is the same guy who got her sick.
Seeing his role in Ruby's dilemma, Bane offers her a permanent job as his live-in pet sitter until she can get back on her feet. Filled with hilariously awkward encounters and enough sexual tension to heat a New York City block, Shacking Up, from NYT and USA Today bestselling author Helena Hunting, is sure to keep you laughing and swooning all night long.
BFF K's Review of Shacking Up

I have been a big fan of Helena Hunting since I first listened to Pucked on audio couple of years ago. I was excited to be able to read the first book of this new series. And, it's everything I was hoping for. Shacking Up is a flirty, funny, fun, fantastic rom-com that will have you laughing out loud and feeling happy. And couldn't we all use a little more happy?
What begins with an accidental but passionate kiss becomes a fun, sweet and modern romantic journey between two people who are perfect for each other. Ruby is charming and funny. She's also hard-working and honest. Bancroft is smart, loyal, driven and sinfully sexy!
The audio version of Shacking Up is fantastic too. I really liked Jacob Morgan narrating the Male POV. Rose Dioro was fine narrating the Female POV, though I did speed up the audio as it seemed to drag just a little. The audiobook is both enjoyable and addictive!
Shacking Up is another fantastic rom-com read delivered by one of the best authors in the genre. Helena Hunting never disappoints!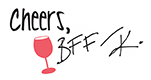 An advance copy of this book was received. The reviewer purchased the audiobook copy. Receipt of the advance copy did not impact the content or independence of this review.
About the Author
NYT and USA Today bestselling author of PUCKED, Helena Hunting lives on the outskirts of Toronto with her incredibly tolerant family and two moderately intolerant cats. She's writes contemporary romance ranging from new adult angst to romantic sports comedy.
Connect with Helena:
Instagram: http://instagram.com/helenahunting Twitter: https://twitter.com/HelenaHunting
Facebook: http://on.fb.me/Zt1xm5
Facebook Fan group: https://www.facebook.com/groups/385795934890523/
Website: http://www.helenahunting.com/
Never miss an update! Subscribe to Helena's mailing list: