We are so excited to be sharing the release of ROGUE WAVE, the next standalone in J. Bengtsson's beloved Cake series. Be sure to grab your copy today or read it for free with Kindle Unlimited!
About ROGUE WAVE
A love story that survives the test of time.
Keith McKallister is the king of the stoners. You know the type. Every school has one – the hot, fun, dopey guy beloved by the student body but despised by, well, just about everyone else. He spends his early mornings in the ocean and his days trying to get to class on time. Life is as easy as it gets until one poor choice too many catches up with him and he's forced to reevaluate his path.
Samantha Anderson sits in the front row. You know the type. Every school has one – the quiet, faceless, studious girl who fears the taunts of her peers and fades into the background. Life has never been simple for Samantha, and it's about to get a little more complicated when Keith slides into the seat beside her with a partnership plan designed for his benefit only. But what Keith brings to the table is more than either of them could imagine.
Sometimes the person you least expect to make a difference will change your life forever. Sometimes the person you love the most might be better off without you.
BFF K's Review of Rogue Wave

Finally! I finally have the answers to the mystery of Keith McAllister. Since Book 1 – Cake: A Love Story, I've been drawn to Keith. He seemed like such a wonderful and somewhat tortured soul. I have craved his backstory. The previous stories in this series briefly touched on his substance abuse, but it just felt like there was so much beneath the surface. And, the full story was everything I had hoped for and more!
It's really hard to pick a favorite McAllister. They're all so fantastic for their own reasons. But, Keith….Keith will hold a special place in my heart. He's battered but keeps reviving himself in ways that are so genuine and heartening. He's like a piece of Kintsugi pottery, the way his broken pieces are fused back together makes him even more beautiful than before. And, I think Sam is the gold that holds it all together. She's lovely on her own, but combined with Keith they make a piece that is more perfect than either were alone. (Wow, super cheesy analogy, but it seems so perfect!)
J Bengtsson just continues to outdo herself. Each book in this series is more emotional and more perfect than the one before. I want the McAllister family to exist in real life and I want to be a part of it! I don't think it's too much to ask to be a slightly distant cousin or really close family friend….I just want to live in the middle of this crazy, funny, loving, supportive, wonderful family! At least each story gives me a spot in their world from beginning to end and book to book. You won't need to read the rest of the series to fall in love with Keith and Sam, but why wouldn't you want to?!?! Rogue Wave continues this fantastic series and the stories just keep getting better and better!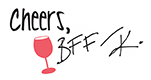 An advance copy of this book was received. Receipt of this copy did not impact the content or independence of this review.

About the Author

A professional stay-at-home-mom for twenty-one years, Jill started her writing career in 2016 after reading a really bad rockstar romance. Although she had no previous writing experience and no desire to become an author, Jill was convinced she could write a better story.
And so began Cake: A Love Story. She wrote the novel for fun and added every single thing she'd ever wanted to read in a romance. Embarrassed by her newfound hobby, Jill kept her writing a secret from her family.
When the story was complete, she turned to Amazon to get the feedback she desired. Not thinking the book would ever sell, Jill planned to pull Cake off Amazon once it got a review or two but that never happened because, within a week of its release, Cake began to soar up the bestseller charts. Not only was Jill shocked by Cake's success but now she had a whole new burgeoning career on her hands…and some explaining to do. Needless to say, the news of Jill's secret book bay came as a complete shock to her husband and three children.
Jill is now a full-time writer.
Website | Facebook | Instagram | Twitter