Title: Revelry
Author: Kandi Steiner
Release Date: April 20, 2017
Add to TBR
From the bestselling author of Weightless and A Love Letter to Whiskey
Wren Ballard is trying to find herself.
She never expected to be divorced at twenty-seven, but now that the court date has passed, it's official. The paperwork is final. Her feelings on it aren't.
Spending the summer in a small mountain town outside Seattle is exactly what she needs. The peaceful scenery is a given, the cat with the croaky meow is a surprise, but the real kicker? A broody neighbor with nice arms, a strange reputation, and absolutely no interest in her.
Anderson Black is perfectly fine being lost.
He doesn't care about the town's new resident — he's too busy fighting his own demons. But when he's brought face to face with Wren, he can see her still-fresh wounds from a mile away. What he doesn't see coming is his need to know who put them there — or his desperation to mend them.
Sometimes getting lost is the way to find yourself. Sometimes healing only adds a new scar. And sometimes the last place you expected to be is exactly where you find home.
BFF K's Review of Revelry

Kandi Steiner has done it again! I wanted to bathe in absolutely every syllable of Revelry. If Revelry were a bubble bath, it would be a HUGE two-person tub, full of steaming hot water and inches of thick, foamy, delicious smelling suds. You'll want to settle in and lose yourself in the sheer indulgence.
Revelry is the beautiful story of losing your love and losing yourself, but finding your way back to even better versions of both. Wren Ballard is lively, beautiful, talented, caring and heartbroken. She's finding her way out of a recent divorce that has rocked her to the core. Anderson Black is still reeling from a tragic accident that changed his life forever. Wren and Anderson are drawn to both the pain and the promise they see in one another.
Revelry is exquisitely written. I wanted to read slowly and memorize. I've highlighted dozens upon dozens of sentences and passages. Kandi Steiner's writing and characters continue to get better and better with every book she writes!
You'll want to soak up every magnificently crafted word and phrase. Don't miss a minute you could be spending with this story, one-click today!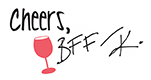 An advance copy of this book was received. Receipt of this copy did not impact the content or independence of this review.

About the Author
Kandi Steiner is a bestselling author and whiskey connoisseur living in Tampa, FL. Best known for writing "emotional rollercoaster" stories, she loves bringing flawed characters to life and writing about real, raw romance — in all its forms. No two Kandi Steiner books are the same, and if you're a lover of angsty, emotional, and inspirational reads, she's your gal.
An alumna of the University of Central Florida, Kandi graduated with a double major in Creative Writing and Advertising/PR with a minor in Women's Studies. She started writing back in the 4th grade after reading the first Harry Potter installment. In 6th grade, she wrote and edited her own newspaper and distributed to her classmates. Eventually, the principal caught on and the newspaper was quickly halted, though Kandi tried fighting for her "freedom of press." She took particular interest in writing romance after college, as she has always been a die hard hopeless romantic, and likes to highlight all the challenges of love as well as the triumphs.
When Kandi isn't writing, you can find her reading books of all kinds, talking with her extremely vocal cat, and spending time with her friends and family. She enjoys live music, traveling, anything heavy in carbs, beach days, movie marathons, craft beer and sweet wine — not necessarily in that order.