Release Date: October 13, 2016
Joel Anderson doesn't take anything seriously.Not his relationships, which have been few and far between since his brutal divorce. Not the drama of working in a tattoo parlor, which seems to be around every corner. When things get him down, he smiles and cracks a joke. But he's not the kind of man you cross, or you'll find yourself at the wrong end of his fists.
Annika Belousov takes everything seriously.
Like her job as a reality television producer, given that she typically has something to prove. Or her love life, which is defined by a series of requirements — affluent, ambitious, accomplished, to name a few. Definitely her family, who worked their whole lives to afford her every opportunity, a sacrifice she doesn't take lightly. When she's tapped to produce a reality show at Joel's shop, she doesn't think twice, just goes in for the kill, as if there were any other way.
The second Annika walks into Joel's shop, he makes it his mission to crack her open, but she's not having it. He's all wrong — too crass, too hairy, too un-serious. But it doesn't take her long to find out there's more to him than smirks and tattoos. And what she finds could put her career and his heart on the line.
Not that Joel cares. Because for the first time in a long time, he's found his tonic.
A teaser from one of my most FAVORITE parts of the book! <<Swoon>>
BFF K's Review of Tonic by Staci Hart

Tonic is…..word stealing! I love this book so much that it takes my words away. My words have mostly escaped me because I know that there's NO WAY I can put words together well enough to describe how beautifully written this book is! But, I have to try.
Tonic is lovely, heart-wrenching, butterfly-inducing, laugh out loud, tear-jerking, amazingly wonderful! I LOVE these characters. (Let's be honest, you had me at the cover! I love this cover so much!) Annika and Joel are as different as their names. They are light contrast with dark and clean skin contrasted with ink. They're cool facade versus wild emotion. And the coming together of all these things creates a beautiful kaleidoscope of color and emotion that will take you to the highest-highs and the lowest-lows.
Annika is a complex heroine. She's harsh and demanding professionally, but personally, there's a softness and a caring that she doesn't let the rest of the world see. She is a strong character on her own, but even better when combined with our hero. Joel is life out loud. He's every emotion shared freely and without reservation. He's kind, caring, funny, smart and loyal. He's everything you would want in a friend, a boss, a partner. (And he's inked head to toe with a beautiful beard.)
The storyline is unique, the intimate scenes are full of steam, the characters are well developed, the supporting cast is colorful and clever. Tonic is a really wonderful book and one that I absolutely recommend you add to your TBR. Right now, do it RIGHT NOW! Cheers to Staci Hart on a book I'm going to love to recommend for a really long time!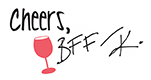 An Advance Copy was received in exchange for an honest review.

About the Author
Staci has been a lot of things up to this point in her life: a graphic designer, an entrepreneur, a seamstress, a clothing and handbag designer, a waitress. Can't forget that. She's also been a mom, with three little girls who are sure to grow up to break a number of hearts. She's been a wife, even though she's certainly not the cleanest, or the best cook. She's also super, duper fun at a party, especially if she's been drinking whiskey. Her favorite word starts with f and ends with k.
From roots in Houston, to a seven year stint in Southern California, Staci and her family ended up settling somewhere in between and equally north, in Denver. They are new enough that snow is still magical. When she's not writing, she's sleeping, cleaning, or designing graphics.
Author Links