Title: Palm South University: Episode Four

Author: Kandi Steiner
Release Date: Sept 15, 2015
Drama. Lies. Sex.
Welcome to Palm South University.
The weather isn't the only thing heating up in South Florida. At a school where fraternities and sororities don't exactly play by the rules, relationships are bound to be tested. Parties and sex are definitely key ingredients in the Palm South recipe, but what happens when family issues, secret lives, and unrequited love get tossed in the mix?
Follow Cassie, Bear, Jess, Skyler, Erin, Ashlei, and Adam as they tackle college at a small, private beach town university. Written in television drama form, each episode of this serial will pull you deeper and deeper into the world of PSU.
Where the sun is hot and the clothes are scarce, anything can happen.
BFF K's Review

Welcome to my Tuesday obsession! I'm kind of getting addicted to the Palm South University stories. I'm loving these characters and their over the top college experiences. The Palm South University series is a fast-paced character driven read that's like devouring your favorite reality TV episode – in book format! I was thrilled that this week's episode focused on some of my most favorites. Cassie and Skyler each have their own take on Adam and I love the way this is playing out as the episodes build. But, Jessica and Jarrett! Holy hotness – I LOVE this couple. I want to read a whole book just about them. This week's episode is Halloween, so you know it's full of some fun, steamy surprises and it's my favorite episode so far in the season!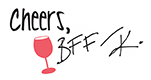 An ARC was received in exchange for an honest review.
Excerpt
The corners of his mouth curl into a devilish grin as my eyes wander across his skin. "You think a mermaid could dance with a lifeguard?" he asks, quirking a brow.
"Well, I did pass over the part where I have a tail and skipped straight to the legs."
"And what incredible legs they are," he husks, allowing his own eyes to devour my body now. Clay grabs my hand and pulls me out onto the dance floor before I have the chance to say anything further. As I turn away from him and we grind our bodies to the beat, I catch Adam staring at me from where Skyler and the girls are gathered. His brows are furrowed, his mouth pursed, and he looks like he wants to either kill me or save me.
Suddenly, the butterflies are back.
About the Author
Kandi Steiner is a Creative Writing and Advertising/Public Relations graduate from the University of Central Florida living in Tampa with her husband. Kandi works full time as a social media specialist, but also works part time as a Zumba fitness instructor and blackjack dealer.
Kandi started writing back in the 4th grade after reading the first Harry Potter installment. In 6th grade, she wrote and edited her own newspaper and distributed to her classmates. Eventually, the principal caught on and the newspaper was quickly halted, though Kandi tried fighting for her "freedom of press." She took particular interest in writing romance after college, as she has always been a die hard hopeless romantic (like most girls brought up on Disney movies).
When Kandi isn't working or writing, you can find her reading books of all kinds, talking with her extremely vocal cat, and spending time with her friends and family. She enjoys beach days, movie marathons, live music, craft beer and sweet wine – not necessarily in that order.
Facebook | Twitter | Website | Goodreads