Jill Shalvis returns to Heartbreaker Bay 
with a fun and festive holiday novella!
ONE SNOWY NIGHT
Jill Shalvis
New York Times bestselling author Jill Shalvis returns to Heartbreaker Bay with a fun and festive holiday novella!
It's Christmas Eve and Rory Andrews is desperate to get home to the family she hasn't seen in years. Problem is, her only ride to Lake Tahoe comes in the form of the annoyingly handsome Max Stranton, and his big, goofy, lovable dog Carl.
Hours stuck in a truck with the dead sexy Max sounds like a fate worse than death (not), but Rory's out of options. She's had a crush on Max since high school and she knows he's attracted to her, too. But they have history… and Max is the only one who knows why it went south.
They've done a good job of ignoring their chemistry so far, but a long road trip in a massive blizzard might be just what they need to face their past… and one steamy, snowy night is all it takes to bring Max and Rory together at last.
BFF K's Review of One Snowy Night

One Snowy Night is a delightful, charming story that is perfect for the holiday season! It's a quick read (or listen) that is full of heart and Christmas Spirit!
Rory and Max have a history and it's one that dates way before the time they bumped into one another in San Francisco. Horrible memories of High School plague them both. But a quick trip back to memory lane (their old home town) will reveal a few hidden secrets.
This little novella plays out like the perfect Hallmark Christmas Movie (so you know I've got to love it!) If you're looking for a sweet, heartwarming, romantic, holiday-love-story, One Snowy Night is the perfect gift to buy yourself! And, if you're too swamped to read, purchase the terrific audio and enjoy it while you're wrapping all the presents!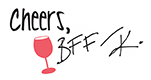 An advance copy of this book was received. Receipt of this copy did not impact the content or independence of this review.
Giveaway
About the Author
New York Times bestselling author Jill Shalvis lives in a small town in the Sierras with her family and far too many assorted quirky characters. Any resemblance to the quirky characters in her books is, um, mostly coincidental.Look for Jill's latest, SWEET LITTLE LIES on shelves and e-readers now, and get all her bestselling, award-winning books wherever romances are sold.Visit Jill's website for a complete book list and daily blog detailing her city-girl-living-in-the-mountains adventures.