Motion, the first in the all-new Laws of Physics Trilogy from Wall Street Journal and New York Times bestselling author Penny Reid, is available now!
One week.
Home alone.
Girl genius.
Unrepentant slacker.
What's the worst that could happen?
Mona is a smart girl and had everything figured out a long time ago. She had to. She didn't have a choice. When your parents are uber-celebrities and you graduate from high school at thirteen, finish college at seventeen, and start your PhD program at eighteen, you don't have time for distractions outside of your foci. Even fun is scheduled.
Which is why Abram, her brother's best friend, is such an irritant.
Abram is a talented guy, a supremely gifted musician, and has absolutely nothing figured out, nor does he seem to care. He does what he feels, when he feels, and—in Mona's opinion—he makes her feel entirely too much.
Laws of Physics is the second trilogy in the Hypothesis series; Laws of Physics parts 1 (MOTION) & 2 (SPACE) end with a cliffhanger.
Download your copy today!
AppleBooks     Amazon Worldwide     Nook     Kobo
Google Play     Amazon Paperback
Review of Motion

I want more! Now! Mona and Abram are incredible and I am aching to know how their story ends.
Mona is determined to help her sister out and then return to her orderly life of science and physics jokes. Abram is confused about why he's suddenly drawn to Lisa and didn't know this version of her. He doesn't know that this is Mona's impersonation of Lisa.
As Mona pretends to be her sister and finds a version of herself she didn't know existed. Abram is everything she didn't know that she wanted or needed and he makes Mona feel everything.
But stories that start out this way can't possibly end well, can they? That's what we need Parts 2 & 3 to find out! I can't wait for the next part of this incredible story!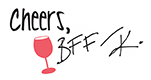 An advance copy of this book was received. Receipt of this copy did not impact the content or independence of this review.

Pre-order the rest of the Laws of Physics series today!
Space
Time
About the Author
Penny Reid is the New York Times, Wall Street Journal and USA Today Best Selling Author of the Winston Brothers, Knitting in the City, Rugby, and Hypothesis series. She used to spend her days writing federal grant proposals as a biomedical researcher, but now she just writes books. She's also a full time mom to three diminutive adults, wife, daughter, knitter, crocheter, sewer, general crafter, and thought ninja.
Connect with Penny:
Facebook: http://bit.ly/2AXQQxj
GoodReads: http://bit.ly/2sCQ1pi
Instagram: http://bit.ly/2W67eow
BookBub: http://bit.ly/2U3dKdW
Amazon: http://amzn.to/2lakzsD
Twitter: http://bit.ly/2FDLziw
Pinterest: http://bit.ly/2sDBr0u
Stay up to day with Penny by joining her mailing list: http://bit.ly/2szN34G