YAY!!!
DANNY BY S.L. SCOTT IS NOW AVAILABLE EVERYWHERE
Everything you've heard about modeling is true, and you haven't heard the half of it.
It's glamorous.
It's sexy.
And yes, the line between work and reality often blurs.
We're not just prototypes of perfection. Models have feelings and desires, too. We may be genetically gifted, but we're still human.
I'm only human. Yes, an extraordinary specimen that earns more in a day than most make in a year, but this eight pack didn't create itself. I spend hours working on this body. The good looks just come natural. *Winks* Thanks, Mom and Dad.
I'm Danny Weston, Supermodel.
But one path was traded for another when I chose this career. Ten years later, I would trade my career to have it back. To have her back.
Reese Carmichael is the one woman I would give it all up for, and the only one I can't have. Yet.
iBooks     Barnes & Noble     Google Play     Amazon
BBFF K's Review of Models On Top – Danny

This book hits all of my sweet spots: second chance romance, great supporting characters, a wide range of emotions from LOL to the verge of tears, sweet hero, plenty of butterflies and ties to Nebraska. Color me a very happy girl! I've read a number of books by S.L. Scott and this is by far my most favorite of her books to date!
Danny and Reese are college sweethearts (Go Huskers!) who fell madly, passionately, in love; but circumstances tore them apart. They've both gone 10 years searching for career success, stability and love; only to find that they already had all that and more. When they're presented with a second chance, Danny and Reese have to decide what they're willing to loose to be together. The stakes keep getting higher and they have to determine if the risks are worth the possible rewards! Their journey brings them together and apart and together and apart and there's a fair amount of angst leading up to the HEA. But, the payoff in the end is worth it all!
The bestest surprise in this whole book was one particular supporting character. I absolutely adore Vinnie! Vinnie is the designer that hires Reese's advertising agency and unknowingly puts the reunion with Danny into motion. He has all the best qualities in a kick-a$$ partner-in-crime. He's sassy, funny, loyal and able to see nuances that both Danny and Reese are too involved to recognize. I immediately messaged S.L. Scott and requested that Vinnie be my new BFF. So, my apologies to anyone else that may have designs on him, #VinnieIsMyBFF. Sorry, not sorry!
Models On Top – Danny is a terrific romance full of sweet, swoony, emotional, romantic moments with terrific characters and a fun, fresh premise. With Models on Top, S.L. Scott proves that she is On Top of her game as an author. I can't wait for more stories just like this!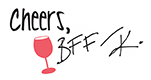 An Advance Copy was received in exchange for an honest review.

About Models On Top

The world of modeling is glamorous, sexy, and the models themselves live like rock stars. The world is their playground and their faces are their trademarks.
They may be considered beautiful or handsome, but not everything is handed to them on a silver platter. The days are long, the physical requirements can be grueling, and love doesn't come easy when you're jet setting around the globe.
For three Models on Top, finding success in this competitive profession is almost as hard as their abs, but they did it. Although their million dollar smiles make billions of women swoon, each has a journey they must travel to find the one piece that's missing from their lives—Love.
About the Author
New York Times and USA Bestselling Author, S. L. Scott, was always interested in the arts. She grew up painting, writing poetry and short stories, and wiling her days away lost in a good book and the movies.
With a degree in Journalism, she continued her love of the written word by reading American authors like Salinger and Fitzgerald. She was intrigued by their flawed characters living in picture perfect worlds, but could still debate that the worlds those characters lived in were actually the flawed ones. This dynamic of leaving the reader invested in the words, inspired Scott to start writing journeys with emotion while injecting an underlying passion into her own stories.
Living in the capital of Texas with her family, Scott loves traveling and avocados, beaches, and cooking with her kids. She's obsessed with epic romances and loves a good plot twist. She dreams of seeing one of her own books made into a movie one day as well as returning to Europe. Her favorite color is blue, but she likens it more toward the sky than the emotion. Her home is filled with the welcoming symbol of the pineapple and finds surfing a challenge though she likes to think she's a pro.