Marriage of Inconvenience, an all new romantic comedy standalone in the
USA Today
bestselling, Knitting in the City Series by Penny Reid, is available NOW!
There are three things you need to know about Kat Tanner (aka Kathleen Tyson. . . and yes, she is *that* Kathleen Tyson): 1) She's determined to make good decisions, 2) She must get married ASAP, and 3) She knows how to knit.
Being a billionaire heiress isn't all it's cracked up to be. In fact, it sucks. Determined to live a quiet life, Kat Tanner changed her identity years ago and eschewed her family's legacy. But now, Kat's silver spoon past has finally caught up with her, and so have her youthful mistakes. To avoid imminent disaster, she must marry immediately; it is essential that the person she chooses have no romantic feelings for her whatsoever and be completely trustworthy.
Fortunately, she knows exactly who to ask. Dan O'Malley checks all the boxes: single, romantically indifferent to her, completely trustworthy. Sure, she might have a wee little crush on Dan the Security Man, but with clear rules, expectations, and a legally binding contract, Kat is certain she can make it through this debacle with her sanity-and heart-all in one piece.
Except, what happens when Dan O'Malley isn't as indifferent-or as trustworthy-as she thought?
Review of Marriage of Inconvenience

I'm not sure what to say about another immensely satisfying story, delivered by one of my favorite authors, centering around some of my most anticipated characters….How about: delightful, engaging, sweet, sentimental, heart-felt, smart, challenging, wicked funny, everything-I-hoped-for, and MORE!
I have been looking forward to Dan and Kat's story since I read the very first Knitting in the City Series book. It's been such a long and wonderful wait and it was worth every minute! Dan and Kat are perfect for one another, they're hot for each other and they're both delightfully awkward. After learning that a misunderstanding has kept them apart for years, and that Kat is desperate for a husband, the two find themselves in a marriage of convenience that is actually quite inconvenient. The story is just everything….(see the above list!)
There aren't enough adjectives in my vocabulary to tell you how wonderful this book is, how much I adore these characters and how sad I am that this book-journey is coming to an end. I will always have a special place in my heart (and my library) for Janie, Sandra, Elizabeth, Ashley, Fiona, Marie and Kat and all of their incredible loves. While individually these books are about strong, smart, quirky heroines who find their own unique loves. Collectively this series is about a group of friends/soulmates who find love, strength, support and acceptance from one another.
I will continue to read every single book written by Penny Reid, but there will never be another group like the Knitters or a way to express my love and gratitude for these characters and this series.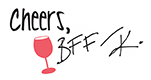 An advance copy of this book was received. The reviewer purchased the audiobook copy. Receipt of the advance copy did not impact the content or independence of this review.

Excerpt

Staring at his chin, because I couldn't quite lift my eyes any higher, I cleared my throat. "Should we get ready for bed?"
"Sure," he said, his voice a rumble. Dan's eyes were on me, I felt the weight of them.
My hands came to the hem of my skirt and I hesitated, feeling winded for some reason. Sneaking a glance at him, I immediately wished I hadn't. His gaze was watchful, but it was also unmistakably hot in a way that seemed at once both avaricious and accusatory. The vice tightened around my lungs.
Kiss him! Just freaking kiss him! You want numbered steps? Fine. You kiss him- check. He kisses you back- check. Then you make out- check. Check the boxes.
I licked my lips, balling my hands into fists at my sides again, preparing to follow my hasty list.
But then he said, "Undress me."
My breath caught. On instinct, my eyes lifted and collided with his in much the same way our bodies had collided at the top of the stairs just moments ago. Jarring. Startling. Thrilling. This time I couldn't look away because this time I was falling. He made no move to catch me.
"What? What did you say?"
His eyes narrowed, which served only to increase the intensity of his gaze from smolder to inferno. "Take my clothes off."
I stared at him, licking my lips again, and shaking my head. That wasn't one of my steps.
Lifting my chin, I moved to kiss him. He leaned to the side, evading me even as his eyes dropped to my mouth.
"Take off my shirt and I'll give you a kiss."

He'd used his naughty-secret voice.
An explosion of heat erupted in my belly, and now I was hot all over. I couldn't figure out if the heat was embarrassment or arousal or both.
He didn't give me a chance to figure it out. His hands lifted and he undid his cuffs; then they moved to the top button of his shirt.
"You better take over," he said darkly, "or else you're not getting that kiss."

Read Today!
Amazon Universal     iBooks     Nook     Kobo
Enter the Giveaway for a complete signed set of the
USA Today
bestselling Knitting in the City Series!
About the Author
Penny Reid is the USA Today Bestselling Author of the Winston Brothers and Knitting in the City series. When she's not immersed in penning smart romances, Penny works in the biotech industry as a researcher. She's also a full time mom to three diminutive adults, wife, daughter, knitter, crocheter, sewer, general crafter, and thought ninja.
Connect with Penny:
Facebook: https://www.facebook.com/PennyReidWriter/
Amazon: http://amzn.to/2lakzsD
Twitter: @ReidRomance
Newsletter: http://pennyreid.ninja/newsletter/