One more careless mistake and I could lose the career I've worked my entire life for—I could lose everything. My last year has been wrapped in one scandal after another, and I am done.
Done with the jersey chasers.
And done with women… for the time being.
Or so I thought.
Sophie Thomas, a local magazine photographer, is my undoing. She's bright, she's funny, and her very being just draws me in. I know I need to stay away, but there's something about her—a sadness almost—that keeps pulling me back to her.
Maybe I'm not quite as done with everything as I once believed.
Purchase Links
Amazon ➜ https://amzn.to/2Gt6RkP
Apple ➜ https://apple.co/2Qz4NsT
Nook ➜ https://bit.ly/3b6WcqL
Kobo ➜ https://bit.ly/2EEFNOx
Add to Goodreads ➜ https://bit.ly/3jp1qRH
BFF K's Review of Keeping Score

Never in a million years would I guess this is a debut novel! I loved this book and characters so much! I've been in and out of reading-funks this past year. (Thanks, Corona virus!) After starting and stopping about 4 different books, I opened up Keeping Score and was thrilled when I couldn't put it down. Every chapter was better than the last and I couldn't wait to know happened next. I read the entire book in less than 24 hours and loved every minute of it!
Sophie is a terrific heroine. She's tough and tender at the same time. Braxton has a bad boy reputation that overshadows his true nature. He's battling some demons that have a serious impact on his outlook and relationships. Sophie doesn't let him get away with anything and forces him to man up.
The HEA is a fantastic pay-off for a fast-paced, heart-warming story that you won't want to put down! I can't recommend Keeping Score strongly enough and I'm desperately hoping Alyssa Kale's first novel won't be her last!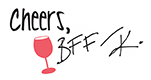 An advance copy of this book was received. Receipt of this copy did not impact the content or independence of this review.
About the Author
Alyssa Kale, better known as Alyssa Garcia, is a debut author that really got her start in the industry as a book blogger, then a cover designer, then she got into the busy world of PR and marketing. It was only a matter of time before she actually sat down and wrote a book considering how intertwined her life is with the industry.
Website: https://alyssakale.com/
Facebook: https://www.facebook.com/alyssakaleauthor/
Instagram: https://www.instagram.com/alyssakaleauthor/
Twitter: https://www.twitter.com/alyssamg89