The BFF's are THRILLED to bring you this review of IDOL by Kristen Callihan. You're going to want to buy this one NOW!
I found Killian drunk and sprawled out on my lawn like some lost prince. With the face of a god and the arrogance to match, the pest won't leave. Sexy, charming, and just a little bit dirty, he's slowly wearing me down, making me crave more.
He could be mine if I dare to claim him. Problem is, the world thinks he's theirs. How do you keep an idol when everyone is intent on taking him away?
Killian
As lead singer for the biggest rock band in the world, I lived a life of dreams. It all fell apart with one fateful decision. Now everything is in shambles.
Until Liberty. She's grouchy, a recluse —and kind of cute. Scratch that. When I get my hands on her, she is scorching hot and more addictive than all the fans who've screamed my name.
The world is clamoring for me to get back on stage, but I'm not willing to leave her. I've got to find a way to coax the hermit from her shell and keep her with me. Because, with Libby, everything has changed. Everything.
Buy Idol TODAY
BFF K's Review of Idol

Killian is one of the most famous rock stars in the world! He's loved and adored. But, when he crashes through Libby's fence, she could really care less who he is. All Libby sees is a rough and injured soul who infuriates and fascinates her. Killian sees the same in her and their journey begins.
Killian and Libby are two lost spirits drawn together to pull one another from darkness to light. Both have suffered foundation rocking events, but start to see their lives transform through one another. They uncover each others' histories and hurts and work to discover how they can each be part of the others' future.
The story uses common themes, but comes across as fresh and unique. Libby is independent and private, but opens up and reveals herself to Killian. Killian's instinct is to fix everything for those he loves. But, can he fix himself to be whole for Libby? Their love is passionate, emotional, all-consuming and life-altering. The angst is beautiful and heart-felt!
The cast of characters is absolutely fantastic and I'm already anxious for Scotty's book and the books to come focusing on the other members of Kill John! This is a more serious Rock Star Romance (more along the lines of The Resistance by S.L. Scott and less like Lick by Kylie Scott) but still rocking-awesome! A solid storyline, emotionally-charged settings and heart-felt characters, Idol is by Kristen Callihan is a stunning chart topper!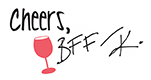 An advance copy was received in exchange for an honest review.



About the Author
Kristen Callihan is an author because there is nothing else she'd rather be. She is a three-time RITA nominee and winner of two RT Reviewer's Choice awards. Her novels have garnered starred reviews from Publisher's Weekly and the Library Journal, as well as being awarded top picks by many reviewers. Her debut book FIRELIGHT received RT Magazine's Seal of Excellence, was named a best book of the year by Library Journal, best book of Spring 2012 by Publisher's Weekly, and was named the best romance book of 2012 by ALA RUSA. When she is not writing, she is reading.
Website: http://www.kristencallihan.com/