Single and proud of it! Oh, oops…
As a Certified Professional Organizer, everything in Paige Parker's world is as it should be. Perfect apartment, perfect office, perfect life. And now, the perfect vacation planned to honor Singles Day. After all, what's better than celebrating her pride in being single? Because who needs a man anyway? They have zero taste in quality television, leave the toilet seat up, and sleep with your best friend. No thanks. Her life is fine just the way it is.
As the owner of a now-dormant bed & breakfast, Lucas Croft's life is simple and quiet. It's only him and his five-year-old daughter, which is just the way he likes it. Because who needs a woman anyway? They nag you to clean up your stuff, want the toilet seat put down, and expect the dishes to be done the same day the meal is cooked. No thanks. His life is fine just the way it is.
But when Paige books a room that Lucas' well-intentioned sister listed without his knowledge, their two worlds collide. If they can survive the week together, they just might discover exactly what they've both been missing.
Buy Happy Singles Day on Amazon today!
BFF K's Review of Happy Singles Day

This is the sweetest story! Ann Marie Walker has created absolutely realistic, believable characters, and plopped them in a stunning setting. Happy Singles Day is just the right mix of emotionally bruised hero and heroine, cute kid, puppies and cake and this story is an absolute dream to read!
There is tension and emotion and some really weighty things that both Paige and Lucas carry in their past. But, being thrown together to ride out a storm in a questionable B&B leaves them little choice but to get to know one another. It's a delicate dance but they perform it beautifully discovering so much about themselves, each other and their capacities for both love and change.
The build up is great, but most of the steamy-ish scenes are pretty much fade to black. Though they certainly pack enough emotion that you don't really miss the steam. The characters and settings are unique and lovingly-well-developed! I enjoyed Happy Singles Day immensely and highly recommend it for a Valentine's Day read or any day you want to get lost in good story! ❤️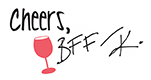 An advance copy of this book was received. Receipt of this copy did not impact the content or independence of this review.
About the Author
Ann Marie Walker is the author of nine novels, ranging from romantic suspense to romantic comedy. She's a fan of fancy cocktails, anything chocolate, and '80s rom-coms. Her superpower is connecting any situation to an episode of Friends, and she thinks all coffee cups should be the size of a bowl. You can find her at AnnMarieWalker.com, where she would be happy to talk to you about alpha males, lemon drop martinis, or Chewbacca, the Morkie who is kind enough to let her sit on his couch. Ann Marie attended the University of Notre Dame and currently lives in Chicago.