A captivating new sexy standalone romance by New York Times bestselling author Melissa Foster.
Special Forces veteran and Dark Knights Motorcycle Club member Bullet Whiskey lives to protect his family, their bar, and the residents of his small hometown. He's rough, unapologetic, and haunted by a secret, painful past. He's also a master at keeping people away, and when his sister hires gorgeous and sweet Finlay Wilson to help expand their biker bar, he knows just how to get rid of her.
After losing her boyfriend and her father, Finlay moves back to her hometown to be closer to the little family she has left. She needs her temporary job at Whiskey Bro's to get her catering business off the ground, and she's determined not to let the gruff, arrogant mountain of a man Bullet Whiskey scare her off.
Finlay is everything Bullet has never wanted. She's afraid of his dog, afraid of motorcycles, and sweet enough to give him cavities, but as she weaves her way into the hearts of everyone around him, he's powerless to resist her charms. Passion ignites, but trust doesn't come easily, and when their pasts collide, Bullet finds out the true meaning of protecting those he loves.
Other WHISKEY Books:
TRU BLUE (Truman Gritt)
TRULY, MADLY, WHISKEY (Bear Whiskey)
WICKED WHISKEY LOVE
Purchase Driving Whiskey Wild on Amazon
Review of Driving Whiskey Wild

The hero of this book is named Bullet Whiskey. I feel like that's all I should really have to say and you should just want to read this book. Combine the name with the sexy AF man on the cover and it's pretty much a must read. AND, the quality of the story backs it up!
Finlay and Bullet are the perfect opposites attract story. Finlay is sweetness and sunshine. Bullet is toughness and tattoos. They shouldn't go together, but their mutual attraction is undeniable and they seem to complete each other in a way that ultimately makes so much sense.
Driving Whiskey Wild is steamy and full of romance. Bullet and Finlay are well-crafted characters that spin a tale of love, loss and overcoming your past to find love with the one who makes your heart whole. If you love a loyal, protective, alpha-male with a soft spot for sweet girls and puppies, you need some Bullet Whiskey in your life!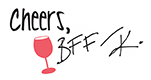 An advance copy of this book was received. Receipt of this copy did not impact the content or independence of this review.
About the Author
Melissa writes sexy and heartwarming contemporary romance, new adult romance and women's fiction with emotionally compelling characters that stay with you long after you turn the last page. Readers adore Melissa's fun, flirty, and sinfully sexy, award-winning big-family romance collection, LOVE IN BLOOM featuring the Snow Sisters, Bradens, Remingtons, Ryders, Seaside Summer, Harborside Nights, Wild Boys and Bad Boys After Dark, and the Montgomerys. Melissa's emotional journeys are lovingly erotic and always family oriented– perfect beach reads for contemporary romance lovers who enjoy reading about loyal, wealthy heroes and smart, sassy heroines with complex and relatable issues.
Melissa also writes sweet and clean romance under the pen name Addison Cole.
Melissa has painted and donated several murals to The Hospital for Sick Children in Washington, DC. He
r interests include her family, reading, writing, painting, friends, helping others see the positive side of life, and visiting Cape Cod.
Melissa is available to chat with book clubs and welcomes comments and emails from her readers. Visit Melissa on social media or her personal website.