Been There Done That, an all-new second-chance romantic standalone by debut author Hope Ellis, is LIVE!
Theirs was a forever kind of love, until it was stolen.
ZORA LEFFERSBEE'S once perfect life is no longer perfect. Her tenure at the University is in question, funding for her employees uncertain, and her faux-fiancé, Jackson James's unpredictability is wearing on her last nerve. Just when Zora is convinced things can't get more complicated, life proves her wrong.
What the heck is he doing here?
NICK ROSSI's complicated life is still extremely complicated. He's used to fighting for everything he has, but he's also used to winning. Now a man of power and influence, his return to Green Valley after so many years hasn't gone according to plan, especially with the woman he's always wanted.
She can't know why I left, or why I'm back.
A powerful woman intent on righting the wrongs of the world, Zora doesn't have time or energy to deal with the man who broke her young heart.
A powerful man intent on righting the wrongs of the past, Nick can't help wanting to protect Zora, even if his devotion is unrequited.
'Been There Done That' is a full-length contemporary romance, can be read as a standalone, and is book #1 in the Leffersbee series, Green Valley World, Penny Reid Book Universe.
Download your copy TODAY links below!
BFF K's Review of Been There Done That

Oh the angst! If you're an angst lover, this book delivers. Been There Done That is a second chance romance for two childhood sweethearts and best friends who were torn apart by life's circumstances. But, coming together is not as easy as it should be. Hurt feelings, misconceptions, and more life get in the way and then keep getting in the way.
Overall, I really liked the book, but it is a slow burn full of so much more angst than I expected. After awhile I just wanted them to get on with it already. You could see the pivotal drama toward the end coming from a mile away but it was like a train wreck you couldn't look away from!
I really loved the Male POV in this story. Nick is wonderful. He's swoony and determined and you will want him to win what his heart desires most. And his heart desires Zora. She's smart and talented and a little awkward, but so very endearing. You'll want them come together and likely to do it sooner than they do. If you love a slow burn, this one smolders so good.
I'm incredibly impressed with this debut author and how expertly she has woven her story right into the Pennyverse. You don't need to follow the Pennyverse to enjoy this story, but why wouldn't you? Been There Done That was a rewarding enjoyable read and I highly recommend it, just be prepared for the scorch!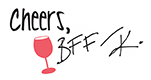 An advance copy of this book was received. Receipt of this copy did not impact the content or independence of this review.

Download your copy TODAY!
Amazon US: https://amzn.to/2sEcF4a
Amazon UK: https://amzn.to/2uafgmG
Amazon CA: https://amzn.to/37eZEge
Amazon AU: https://amzn.to/30DJvi9
AppleBooks: https://apple.co/2R1X5Zn
Nook: http://bit.ly/3ao071T
Kobo: http://bit.ly/2tBkLuM
Google Play: http://bit.ly/2G351Dj
Add to Goodreads: http://bit.ly/37cbd7X
About the Author

Hope Ellis is a health outcomes researcher by day and writes romances featuring sexy nerds by night. She hopes to one day conquer her habit of compulsively binge-watching The Office.
Find Hope Ellis online
Facebook: http://bit.ly/2PszyQ6
Twitter: http://bit.ly/3c6Awey
Instagram: http://bit.ly/2w6WttF
Goodreads: http://bit.ly/2I2xDxK
Connect with Smartypants Romance
Facebook: http://bit.ly/2kvDnb4
Twitter: http://bit.ly/2lzyduO
Amazon: https://amzn.to/2lGdIMQ
Instagram: http://bit.ly/2kwKsYK
Website: https://smartypantsromance.com/
Newsletter: https://smartypantsromance.com/newsletter/