ANY TIME, ANY PLACE by Jennifer Probst
Billionaire Builders, #2 – Coming January 24, 2017
HGTV's Property Brothers meets The Marriage Bargain in this second volume in the Billionaire Builders series, an all-new heart-wrenching and sexy contemporary romance from New York Times bestselling author Jennifer Probst.
When she was a teen, Raven Bella Stratton's father was killed in a horrible car crash. The bigger shock was the discovery of a woman with him—Diana Pierce—and their two fully packed suitcases with airline tickets to Paris. Devastated by her father's betrayal, Raven went to live with her aunt, never truly overcoming the traumatic event. When she discovers that the mysterious woman had a family with a husband and three boys, Raven vows to leave the memory of her father behind.
Until Dalton Pierce visits one night and suddenly her past challenges her future…
Leaving his life in California behind to run Pierce Construction with his two older brothers, Dalton Pierce has enjoyed returning home and studying his passion of woodworking. But when he visits the local bar with his brothers one evening, he's immediately drawn to the smart-mouthed, badass, sexy bartender who sets his body on fire. Unfortunately, she doesn't seem as intrigued by him, and his multiple advances are met with rejection. When he offers to restore the bar back to its original glory, he begins to work with her on a daily basis, and falls harder. His plan of seduction slowly weaves a web around them both, until they are caught up in the spell. But Dalton doesn't know the secret that can either destroy them both…or finally mend two broken hearts.
PRE-ORDER IT NOW
BFF K's Review of Any Time, Any Place

Holy Heartbreaking Angst Alert – I was not expecting that from this story. Jennifer Probst always delivers heartfelt emotion and very real characters. Any Time, Any Place is no exception. The storyline and cast of characters are rich and engaging and fully developed. Even with the angst, this book is a joy to read.
Raven and Dalton share a complicated past linked together by a tragic, life-altering accident. While both have struggled, they've deluded themselves into believing they understand and have accepted their parents' seemingly rash decisions. It is not until they are confronted with one another and their intricate connections that they realize how little they have accepted and understood. The path to that place is strewn with bad decisions and hurt feelings. But, those emotions are scattered among some truly romantic notions and seductive moments.
Raven and Dalton are incredibly strong characters so well developed and lovingly crafted that you'll understand, care for and respect each of them. Raven is independent and self-assured. But, she has to challenge herself to be vulnerable and open. Dalton is constantly trying to prove himself worthy and shows himself to be a man of honesty and passion.
Any Time, Any Place is the 2nd book in the Billionaire Builders Series, but it can definitely be read as a standalone. And, while it is filled with angst and some really raw emotion, it is also filled with love and romance and really terrific characters! This is quickly becoming one of my most anticipated series and this installment should not be missed!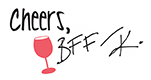 An advance copy of this book was received. Receipt of this copy did not impact the content or independence of this review.

PURCHASE THE PREVIOUS BOOK IN THE SERIES
PURCHASE EVERYWHERE AND EVERY WAY NOW
About the Author
Jennifer Probst wrote her first book at twelve years old. She bound it in a folder, read it to her classmates, and hasn't stopped writing since. She took a short hiatus to get married, get pregnant, buy a house, get pregnant again, pursue a master's in English Literature, and rescue two shelter dogs. Now she is writing again.
She makes her home in Upstate New York with the whole crew. Her sons keep her active, stressed, joyous, and sad her house will never be truly clean.
She is the New York Times, USA Today, and Wall Street Journal bestselling author of sexy and erotic contemporary romance. She was thrilled her book, The Marriage Bargain, was ranked #6 on Amazon's Best Books for 2012. She loves hearing from readers. Visit her website for updates on new releases and her street team at www.jenniferprobst.com.