Maxwell Jameson Trevor, prince of Lilaria, hates his royal role. Despising the limelight, he takes solace in his art studio and steers clear of any drama. But when one of the newly discovered royals passes away, Maxwell's brother Alex asks him to break the news to the old man's granddaughter. Though he hates to be the bearer of doom and gloom, he doesn't want the poor girl to find out from the tabloids. For Maxwell knows all too well how devastating that could be.
Coming from a broken home and modest background, newly ordained Lady Meredith Thysmer has seized her chance to make a better life for herself and her son. She's not afraid to use her best assets to get what she wants. But when the unpretentious yet devastatingly handsome Max delivers his news, her plans for the future come crashing to a halt. In the challenging days ahead, Max's compassion, humor, and steadfast loyalty to Meredith and her son win her over. She quickly finds herself doing something she swore would never happen again: falling in love. And yet Maxwell still refuses to completely drop his guard. Somehow Meredith's got to find a way to seduce this reluctant royal.
BFF K's Review


When I saw the opportunity to participate in the Release Day for Reluctantly Royal, I hadn't yet read any of the books in the series. I went ahead and signed up because the descriptions of the series sounded so fun. I bought Suddenly Royal and fell in love with the characters and the story lines! Then, I dove right into Recklessly Royal and had to wait weeks for Reluctantly Royal.
So, I was thrilled when I had the opportunity to acquire an Advance Reader Copy of Reluctantly Royal. I downloaded it right away and flew through the entire book in 24 hours. It was fantastic, everything I hoped for and MORE! This is by far my FAVORITE book in the Royals series. I am absolutely in love with Max. He's strong, smart, loving, caring, protective, artistic and evolving….he's completely dreamy! Then you have Meredith. She's strong, passionate, driven, compassionate, independent and strong. She's a fantastic heroine and didn't annoy me. Ever. Not even once. (And that's saying something, sometimes even great female characters get on my nerves.) I loved everything about her!
I have literally had dreams about Meredith and Max (and Marty) in Lilaria. I'm completely sucked into their wonderful world. Though I'm not really one for re-reading books, I think this might be one that I will read again. By far the best in the series and such a wonderful read!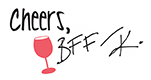 Nichole Chase Bio:
Nichole Chase is the New York Times and USA Today bestselling author of Suddenly Royal, Flukes, The Dark Betrayal Trilogy, and several short stories. She is also the instructor of Say What? a dialogue class at the Romance Academy.
Nichole lives in Georgia with her husband, energetic daughter, superhero dog, Sulcata tortoise, and two cats. When not writing, you may find her reading, painting, crafting, or chasing her daughter around the house while making monster noises.