When mystery shopper Shannon Jacoby meets billionaire Declan McCormick with her hand down a toilet in the men's room of one of his stores, it's love at first flush in this hilarious new romantic comedy from New York Times best-selling author Julia Kent.
This novella originally appeared in A Sweet Life boxed set (all proceeds donated to diabetes research), so if you bought that boxed set you already own this! If you didn't buy that boxed set, here's your chance to read or listen to this series.
BFF K's Review of Shopping for a Billionaire #1

Shopping for a Billionaire is a delightfully fun romp! The Shopping for a Billionaire series is a set of mini-novels that take you on a fast and furious adventures that are absolutely hilarious! When Shannon meets Declan in this 'episode' I had to pause the audio to allow for laugh breaks. Their bathroom encounter made my sides hurt from laughing.
All humor aside, the heart of this story is a hard-working, smart, witty, heroine who is caught off guard by the epitome of "tall, dark and handsome!" I'm anxious to know what comes next for this burgeoning super couple.
I enjoyed the performance and the narration so much that I immediately purchased the audio for #2 and look forward to diving in! If you're looking for a light, quick, LOL-funny, audio-adventure, this is one to add to your Audible queue. (Or your Kindle if you prefer!)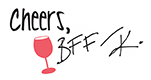 This audiobook was given by the author at no cost in exchange for an unbiased review via Audiobook Boom.


About the Author
New York Times and USA Today Bestselling Author Julia Kent turned to writing contemporary romance after deciding that life is too short not to have fun. She writes romantic comedy with an edge, and new adult books that push contemporary boundaries. From billionaires to BBWs to rock stars, Julia finds a sensual, goofy joy in every book she writes, but unlike Trevor from Random Acts of Crazy, she has never kissed a chicken.