She's always played it safe… College junior Lucy Washington abides by one rule—avoid risk at all costs. She's cautious in every aspect of her life, from her health, to her mock trial team, to the boring guys she dates. When a brash, gorgeous jock walks into the campus coffeeshop and turns his flirt on, Lucy is stunned by the force of attraction. For the first time ever, she's willing to step out of her comfort zone, but can she really trust the guy who's determined to sweep her off her feet? He's always played around…
Entering his last year of college eligibility, linebacker Matthew "Matty" Iverson has the team captaincy in his sights. And it's his for the taking, if he can convince his quarterback Ace Anderson to give up the starting position. Luckily, Matty already has an edge—the hottie he's lusting over just happens to be Ace's childhood best friend. Getting Lucy on his side and in his bed? Hell yeah. Matty is more than confident he can have both, but when he falls hard for Lucy, it's time for a new game plan: convince the woman of his dreams that she's not sleeping with the enemy.
Purchase Links
BFF K's Review

Sexy, passionate, sweet, sincere, hot-as-hell, football player falls for a kind, thoughtful, hard-working, risk-averse girl and turns their lives upside down! And, it's a great read!
Jockblocked is just what you hope for when you select an NA sports romance. Matt Iverson meets Lucy Washington in the college coffee shop and is immediately drawn to her. He's not the kind of guy to give up when he sets his sites on something he wants; and he wants Lucy. Of course, it's not that simple. There is strife within the football team and Lucy's childhood BFF and the current quarterback on the team is right at the heart of the drama. This drama causes complications for Matty and Lucy too.
Matt and Lucy and wonderful characters. They're real and rough and learning to trust each other and themselves. The football talk is spot on and tons of fun, particularly if you're already a fan. Jockblocked is a delightful story about a super hot football player and the girl he falls for. If you're a fan of sports based romance, this is a definite one-click!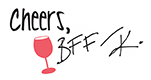 An advance copy was received in exchange for an honest review.

About the Author
Jen lives with her husband, child, and one rambunctious dog. She's been reading stories all her life but never imagined writing one of her own. Jen loves to hear from readers so drop her a line at jensfrederick@gmail.com.