I, Thomas Clifford Donnely, am a manwhore.
I've been told I'm irresistible to women. Like catnip for a different type of pussy-cat. I guess you could call me a Tom Cat.
This is the story about how I lost my wingman, broke all my own rules, and found myself falling in love.
Tom Donnelly isn't the marrying kind, or the dating kind. Even after losing his #1 wingman to love, he doesn't see the point in relationships. When his sister's best friend returns to Whidbey Island and propositions Donnelly for a one-night stand, he breaks one of his biggest rules—no fooling around with his sisters' friends. It's just sex, nothing more. That's what Tom does and does well.
What happens when "just sex" isn't enough?
Hailey King is more than a match for Tom's flirtations. She's known him most of her life and has heard the rumors about his "skills" for years. When her perfectly planned future falls apart, will the last man she should ever fall for turn out to be more than a one-night stand?
Meet the Tom Cat SOON!
Confessions of a Reformed Tom Cat releases February 23, I'm so excited!!!
Add it to your TBR on Goodreads!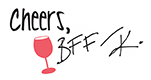 More About the Author:
Before writing bestselling contemporary adult romances, Daisy dreamed of being an author while doing a lot of other things. Antiques dealer, baker, blue ribbon pie-maker, fangirl, freelance writer, gardener, pet mom and wife are a few of the titles she's acquired over the years.
Born and raised in San Diego, Daisy currently lives in a real life Stars Hollow in the Boston suburbs with her husband, their dog, Hubbell, and an imaginary house goat.
To learn more about this author and her writing visit: http://www.daisyprescott.com, chat with her on Twitter (@daisy_prescott), or find her on Facebook: /daisyprescottauthorpage