R.S. Grey's next standalone rom-com,
The Trouble With Quarterbacks,
is available NOW! Get your copy today!
About
The Trouble
With
Quarterbacks
CANDACE: KAT & YASMINE! DO NOT DALLY! Come straight home after work. Kat, don't take the long route from the subway station just so you can pass by Cute Hot Dog Guy. This is important!
I've had THE BEST DAY. You won't believe it. There I was in my preschool classroom, washing a bit of poo out of some soggy trousers, when this absolute babe came to collect his nephew from my class.
Truthfully, I thought I'd blacked out for a moment when I first saw him. He was a proper hunk with glorious brown hair, quite tall, and he had these arms. Are muscly arms supposed to turn me on? I'm panting just thinking about them.
Anyway, he told me he's a professional foosball player. At least, I think that's what he said. The tots can get quite loud near pick-up time.
YASMINE: Foosball? What are you on about? Have you gone mad?
KAT: Oh sod off. So what if I like to have a good look at Hot Dog Guy's arse on my trek home after a hard day's work? It's called self-care.
CANDACE: Kat, you're hopeless. Yasmine, yes—foosball! I suppose it's a big thing over here in the States? We must investigate and learn everything we can.
By the way, he's called Logan.
Logan + Candace. I think that sounds quite nice! I can hear the wedding bells now. Dum dum da-dum.
YASMINE: Oh good grief. I suppose we can do some snooping when I get home. I'll grab wine on my way.
KAT: I'll grab hot dogs.
THE TROUBLE WITH QUARTERBACKS is a hilarious romance about unlikely love found between a British preschool teacher and the professional quarterback who sweeps her off her feet.
BFF K's Review of The Trouble with Quarterbacks

Cute, fun and flirty! The Trouble with Quarterbacks by R.S. Grey is everything I look for in a Rom-Com. I want lovable characters, laugh out loud hi-jinx, some steamy scenes and a happily ever after that delivers an over-the-top satisfying conclusion. I know that every time I pick up an R.S. Grey rom-com I'm going to end up thoroughly satiated.
Logan is a dream. Celebrity quarterback, more money than he knows what to do with, but down to earth, devoted Uncle, and really all-round great guy! Candace is charming and quirky; preschool teacher by day and cocktail waitress by night. She's quick witted and while not intimidated by Logan's money or fame, she's not seeking it out or comfortable with it either.
The book is fast paced and delightful to read. It's the perfect mix of touching emotions and laugh out loud scenes. If you love a good rom-com that reads like a movie script, then you will not want to miss The Trouble with Quarterbacks! Grab your Kindle copy today!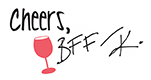 An advance copy of this book was received. Receipt of this copy did not impact the content or independence of this review.

About R.S. Grey:
R.S. Grey is the USA Today bestselling author of over twenty novels. She lives in Texas with her husband and daughter, and can be found reading, binge-watching reality TV, or practicing yoga! Visit her at rsgrey.com