The Cad and The Co-Ed, a quirky and sexy romantic comedy from Penny Reid & L.H. Cosway is available now!!
THE CAD
Bryan Leech is a cad.
Or, he *was* a cad.
No one is quite certain.
Once the quintessential playboy, Bryan claims he's done with wild parties and weekend benders. No more one night stands leading to mornings he can't remember; no more binges and blackouts; no more exploits plastered all over the tabloids and rag sheets. According to Bryan, he's cleaning up his act.
The only problem is, no one believes him.
THE CO-ED
Eilish Cassidy never thought she'd be a mother at nineteen or still in college at twenty-four. Cut off from every member of her family except her favorite cousin, she's finally managed to put her life back together. Stronger and wiser, Eilish enters her last semester of university determined to stand on her own. Now she just needs to find an internship.
The only problem is, her best option—by far—places her directly in the path of her son's father, and he doesn't remember her at all.
THE PLAN
Bryan is determined to prove he's changed. Eager to settle down with the right woman, he's got his sights set on the gorgeous redhead who seems terribly familiar.
Eilish is determined to hide her secret. She'll do anything to keep her child safe, even if that means ignoring her own wishes and desires.
But what happens when Bryan starts to remember? And what will it take for Bryan to convince the girl he forgot that she's unforgettable?
Download Today!
(Free In Kindle Unlimited)
Amazon US     Amazon UK     Amazon CA     Amazon AU
BFF K's Review of The Cad and the Co-Ed

Penny Reid and L.H. Cosway are the dream team of romance writers. They write fun, engaging, smart, swoony, wonderful books. The Rugby Series is one of my most favorites and at the top of my favorite Sports Romances list! You should read every one of these books because they're absolutely fantastic, but each can be read as a standalone if you want to dive right into the Cad and the Co-Ed.
Eilish and Bryan have a history. Sadly, only one of them remembers the history. 😰  This book is the slow-burn of uncovering that shared experience and deciding how to act upon the knowledge. And, it's a wonderful journey. It may seem from the outside like it's a cliched-story or overwrought troupe, but this book is far from cookie-cutter. Both Eilish and Bryan are mature, strong, independent characters with depth and heart. But, they're also still identifying who they are, who they want to be and if they can have a future together.
The Cad and the Co-Ed is well-written, heart-warming, butterfly-inducing, romance at its finest. You don't want to miss this series!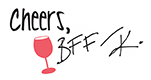 An advance copy of this book was received from the author. Receipt of this copy did not impact the content or independence of this review.

Giveaway
Enter to win the Rafflecopter Giveaway!
http://www.rafflecopter.com/rafl/display/ee2f7e8629/?
About the Author
Meet Penny Reid:
Penny Reid is the USA Today Bestselling Author of the Winston Brothers and Knitting in the City series. When she's not immersed in penning smart romances, Penny works in the biotech industry as a researcher. She's also a full time mom to three diminutive adults, wife, daughter, knitter, crocheter, sewer, general crafter, and thought ninja.
Connect with Penny:
Facebook: https://www.facebook.com/PennyReidWriter/
Amazon: http://amzn.to/2lakzsD
Twitter: @ReidRomance
Newsletter: http://pennyreid.ninja/newsletter/
www.pennyreid.ninja
Meet L.H. Cosway:
L.H. Cosway has a BA in English Literature and Greek and Roman Civilisation, and an MA in Postcolonial Literature. She lives in Dublin city. Her inspiration to write comes from music. Her favorite things in life include writing stories, vintage clothing, dark cabaret music, food, musical comedy, and of course, books.
She thinks that imperfect people are the most interesting kind. They tell the best stories.
Connect with L.H. Cosway:
Facebook: https://www.facebook.com/LHCosway/
Amazon: http://amzn.to/2jVTDk8
Twitter: @LHCosway
Newsletter: https://goo.gl/vkhYHN
Website: www.lhcoswayauthor.com