Stay
A Bleeding Stars Stand-Alone Novel
"Stay is a power, heart-wrenching story that will consume you heart and soul, leaving you utterly breathless days after the last page is read." – Kelly Elliott New York Times bestselling author
From NYT & USA Today Bestselling Author A.L. Jackson comes the next sexy, gripping Bleeding Stars Stand-Alone Novel…
I'm Ash Evans.
The life of the party.
Hot. Rich. Charismatic.
A tattooed rock star with the world at my feet.
I burn through women faster than the strike of a match.
I've embraced my lifestyle and live it to the fullest.
Until the day my lifestyle caught up to me.
Willow Langston found me at my lowest.
Literally.
Facedown in a puddle of my own blood.
I owe her my life and I have three months to repay that debt.
What I never should have done was touch her. Kiss her. Take her to my bed.
Love wasn't supposed to be a part of the equation.
I gave up that nasty complication a long damned time ago.
Now I want her more than my next breath.
But she doesn't know what I know.
Do I leave to protect her? Or can I face my demons and ask her to Stay?
Get Your Copy TODAY
iBooks     Amazon     Google Play     Barnes & Noble
Kobo     Signed Paperbacks
Celebrate the release in A.L. Jackson's reader group with games, giveaways and more!
http://smarturl.it/AmysAngelsRock
BFF K's Review of Stay

Ash Evans is the jokester of the Sunder Crew. He's the comic relief in a band known more for thrashing than ballads. Ash is the good guy, life of the party, always ready with a quip or a flirtatious comment, but underneath shiny veneer is a wounded soul. When he opens his eyes to Willow Langston as he lays broken and bleeding outside her shop, he's drawn to her in ways he doesn't understand.
The story of Ash and Willow is not a comedy. Stay is not a light-hearted romp….It's more of a 'rip your heart out, crush it bit by bit and destroy it' kind of book. But, there is growth that comes from pain for both of the main characters and a redemption that is so perfect, it might go down as one of my all-time favorite "grand gestures"!
Stay is the perfect compliment to the rest of the books in the Bleeding Stars Series. But, you don't have to read the others to enjoy the saga of Ash and Willow. I have loved these characters since I first clicked play on the audio for Where Lightning Strikes and I've been invested ever since. I'm a girl who typically avoids angst at all cost. But, this series is so incredible that I will gladly open the book knowing that it will rip my heart to shreds more than once before it's over. And, the pain is worth every turn of the page. A.L. Jackson's writing is picturesque and poetic and a pure joy to read. I absolutely recommend, Stay and all of the stories in the Bleeding Stars Series.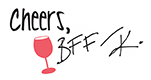 An advance copy of this book was received. Receipt of this copy did not impact the content or independence of this review.
Giveaway

About the Author
A.L. Jackson is the New York Times & USA Today Bestselling author of contemporary romance. She writes emotional, sexy, heart-filled stories about boys who usually like to be a little bit bad.
Her bestselling series include THE REGRET SERIES, CLOSER TO YOU, as well as the newest BLEEDING STARS novels. Watch for the next installments, WAIT and STAY, coming in 2016.
If she's not writing, you can find her hanging out by the pool with her family, sipping cocktails with her friends, or of course with her nose buried in a book.
Be sure not to miss new releases and sales from A.L. Jackson – Sign up to receive her newsletter http://bit.ly/NewsFromALJackson or text "jackson" to 96000 to receive short but sweet updates on all the important news.
Connect with A.L.
Facebook
Reader Group
A.L. Jackson Newsletter
Amazon
Bookbub
Twitter: @aljacksonauthor
Instagram: @aljacksonauthor
Snapchat: @aljacksonauthor