Space, the second book in the all-new Laws of Physics Trilogy from
Wall Street Journal
and
New York Times
bestselling author Penny Reid, is available now!
One week.
Private cabin.
Famous physicist.
Still an unrepentant slacker.
What's the worst that could happen?
Mona's meticulously planned allotment of relaxation is thrown into chaos by the unscheduled appearance of her older brother's band of friends, including the one person she'd hoped to never face again. Abram still makes her feel entirely too much, which is one of the reasons she disappeared after their one week together. But now, trapped on a mountain of snow and things unspoken, Mona will have to find a way to coexist with Abram, chaos and all.
Laws of Physics is the second trilogy in the Hypothesis series; Laws of Physics parts 1 (MOTION) & 2 (SPACE) end with a cliffhanger.
Download your copy today!
BFF K's Review of Space – Laws of Physics Part 2

One of the things that I miss in romance books is the simple, pre-technology plot lines of misunderstanding and miscommunication. You know, that 80's-style – missed phone calls, no idea where someone is, can't get in touch, assume the worst, stuff like that. And this modern age of cell phones, Facebook, Snapchat, etc. it is harder and harder to pull off miscommunication/misunderstanding storylines. The continuation of Laws of Physics feels like a very modern and completely understandable version of those comfortable, enjoyable, and effective plot lines.
Mona thinks she and her sister, Lisa, have gotten away with the identical-twin-life switch-thing. But there is no sense of victory or accomplishment because Mona has lost Abram in the process. The bulk of Space takes place 2-1/2 years after motion.
Mona arrives at her family's mountain mansion for what she is planning to be a quiet, peaceful weekend with her best friend. But, she is rocked to discover that, unbeknownst to her, her brother Leo and a pack of friends have taken up residence as well… Including Abram!
Abram has a scheme to either completely ignore or find a way to get even with Mona. But, his initial plans are scattered and discarded once he sees her again. What ensues is a modern day cat and mouse game where the main characters are trying to both run from one another and to one another at the same time. It's entertaining and emotional at the same time.
This book is so beautifully written! I don't remember making this many highlights in a book in a long time. Abram is absolutely swoony! And I adore Mona and all of her quirks and inner monologue.
I don't want to give away any more of the plot so I won't go into the meat of the story or the ending let you know that it is all fantastic despite another cliffhanger ending! I am so excited for the third and final installment of Laws of physics. Penny Reid has outdone herself once again!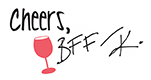 An advance copy of this book was received. Receipt of this copy did not impact the content or independence of this review.

Excerpt from Space, Laws of Physics Part 2
"Hi—hello," she said, stepping forward but not out of the way, drawing my attention.
She was still staring at me, her face still pale, but her eyes had turned searching instead of stunned.
"I—" She stopped herself, swallowing, her gaze dropping to the front of my coat, a cute little frown furrowing her eyebrows. In the next moment, she was pulling off the glove of her right hand. Abruptly, she shoved the ungloved fingers toward me, returning her eyes to mine. "I'm Mona."
I suppressed my disbelief at her small action before it could break my outward mask of calm. I wasn't calm. Just to be clear, I was the opposite of calm.
The fact that she was introducing herself to me now meant that she thought I was too stupid to figure out her lies over the last two-and-a-half-fucking years. She was arguably one of the smartest people in the world, after all. To her, people like me must seem like housebroken pets. So it shouldn't have surprised me. But it did. The tension and tightness around my ribs reappeared, squeezing uncomfortably.
Dropping my attention to her bare hand, I pressed my lips into a tighter line, dismissing the way my pulse jumped at the sight of her wrist, the olive tone of her skin under the yellow string lights overhead. Glaring at her outstretched offering, I considered telling her to go to hell.
I considered it, but I wouldn't.
I didn't trust myself to speak, that was reason number one.
The other reason was harder to explain, or use as a justification, or admit to myself. Staring at her hand, I braced against a sudden flare of hunger. She might consider me a lower life-form, but that didn't change the fact that I wanted to touch her. I wanted to touch her more than I wanted to tell her to go to hell, and that was fucking pitiful.
But there it was.
Acting on the compulsion, I lifted my right hand and tugged off the ski glove, sliding my warm palm against her much colder one. Her hand felt good in my hand, the right weight, the right size, the right texture, and I inhaled freezing air.
Mona also seemed to suck in a slow but expansive breath as our hands touched, held. This brought my eyes back to hers in time to see her lashes flutter. Pink colored her previously pale cheeks. The sound of the wailing wind, the sting of the air and frost momentarily melted away, leaving just her, her soft skin warming against mine, her beautiful face filling my vision.
So beautiful
.
She really was. She was stunning. I hated that she was still so beautiful to me.
Start the series today!
Motion
AppleBooks     Amazon Worldwide     Nook     Kobo
Google Play     Amazon Paperback
Pre-order the highly anticipated conclusion today!
Time
About the Author

Penny Reid is the New York Times, Wall Street Journal and USA Today Best Selling Author of the Winston Brothers, Knitting in the City, Rugby, and Hypothesis series. She used to spend her days writing federal grant proposals as a biomedical researcher, but now she just writes books. She's also a full time mom to three diminutive adults, wife, daughter, knitter, crocheter, sewer, general crafter, and thought ninja.
Connect with Penny:
Facebook: http://bit.ly/2AXQQxj
GoodReads: http://bit.ly/2sCQ1pi
Instagram: http://bit.ly/2W67eow
BookBub: http://bit.ly/2U3dKdW
Amazon: http://amzn.to/2lakzsD
Twitter: http://bit.ly/2FDLziw
Pinterest: http://bit.ly/2sDBr0u
Stay up to day with Penny by joining her mailing list: http://bit.ly/2szN34G