Hot on the heels of her beloved Marriage to a Billionaire novels, New York Times bestselling author Jennifer Probst nails it with her sexy new series featuring red-hot contractor siblings who give the Property Brothers a run for their money!
Caleb Pierce always dreamed of running the family's luxury contracting business. But his father's will throws a wrench in his plans by stipulating that Caleb share control with his estranged younger brothers. Things grow more complicated when icy home designer Morgan hires Caleb to build a customized dream house that matches her specifications to a T—or she'll use her powerful connections to poison the brothers' reputation. Always up for a challenge, Caleb soon discovers he's not the only one who knows how to use a stud-finder. In fact, Morgan is pretty sure she's found hers—and he looks damn enticing in a hard hat. As sparks fly between Morgan and Caleb despite his best intentions not to mix business with pleasure, will she finally warm up and help him lay the foundation for everlasting love?
PURCHASE EVERYWHERE AND EVERY WAY NOW
BFF K's Review of Everywhere and Every Way

I love the setting for the new Billionaire Builders Series from Jennifer Probst. I'm not a huge HGTV watcher, but I do love a good Property Brothers episode now and then. And, this new series by Probst captures the images of hot-brother-builders, but there's so much MORE because these brothers are also in the market for love!
Cal and his brothers Tristan and Dalton have been estranged. (That's putting it mildly.) Their father, who is as manipulative in death as he was in his life, throws them back together. It's not guaranteed that Pierce Brother's Construction will withstand the daily battles of wills and differences of opinions. Morgan Raines is in town for a single project and she needs Pierce Brothers to deliver absolutely impeccable results. She doesn't have time or patience for their internal bickering and power plays.
When they begin to work together, Cal and Morgan are struck by an instant attraction. But, Cal is stuck in his ways and frankly just a surly, unsettled guy. Morgan plans to sweep out of town as soon as her project is complete. But, as she and Cal grow closer and begin to explore their attraction, both of the characters change and grow.  Cal and Morgan begin to come to terms with their respective pasts; and just might find that they're happier building a life together than building anything apart from each other.
Everywhere and Every Way is a great start to the Billionaire Builders Series. Probst delivers quality characters and lots of romance. This book also lays the groundwork for future stories about the brothers, Tristan and Dalton, and hopefully other members of the Pierce Brothers Team! I love starting off a new series with a seasoned author. It feels like the plans have been drawn up and now I'm looking forward to discovering all the ways this series will come together!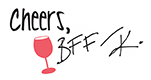 An advance copy was received in exchange for an honest review.
About the Author

Jennifer Probst wrote her first book at twelve years old. She bound it in a folder, read it to her classmates, and hasn't stopped writing since. She took a short hiatus to get married, get pregnant, buy a house, get pregnant again, pursue a master's in English Literature, and rescue two shelter dogs. Now she is writing again.
She makes her home in Upstate New York with the whole crew. Her sons keep her active, stressed, joyous, and sad her house will never be truly clean.
She is the New York Times, USA Today, and Wall Street Journal bestselling author of sexy and erotic contemporary romance. She was thrilled her book, The Marriage Bargain, was ranked #6 on Amazon's Best Books for 2012. She loves hearing from readers. Visit her website for updates on new releases and her street team at www.jenniferprobst.com.