Palm South University: Season 3 by Kandi Steiner
Genre: New Adult

Drama. Lies. Sex.
Welcome to Palm South University.
The weather isn't the only thing heating up in South Florida. At a school where fraternities and sororities don't exactly play by the rules, relationships are bound to be tested. Parties and sex are definitely key ingredients in the Palm South recipe, but what happens when family issues, secret lives, and unrequited love get tossed in the mix?
Follow Cassie, Bear, Jess, Skyler, Erin, Ashlei, and Adam as they tackle college at a small, private beach town university. Written in television drama form, each episode of this serial will pull you deeper and deeper into the world of PSU.
Where the sun is hot and the clothes are scarce, anything can happen.
Read today!
BFF K's Review of Palm South University Season 3

Very few series make me have slightly insane urges to get the author really intoxicated and beg to know the final outcome for all of the characters but….I have crazy, mad, obsessive, insane love for the Palm South University Series. I absolutely adore every bit of it! I love the characters: their crazy escapades, their relationships with one another, their happiness and their pain, their successes and their struggles. I am way more invested in Palm South University than any person should be immersed in a fictional world. I care deeply about what happens to Erin, Jess, Ashlei, Skyler, Bear, Cassie and Adam.
The season and episode format is not only fresh, unique and enjoyable, but so illustrative of the series. I'm thrilled that Season 3 was released all at once. It's like binge watching your favorite show and craving more as soon as you've finished the Season Finale. Kandi Steiner, I'm ready for more – NOW! I desperately want this series to come to life on my small screen (TV or computer.) Passionflix, do you hear me?!?! Until then, I'll anxiously wait for more of the sweetness to arrive on my Kindle!
Palm South University Season 3 is my idea of a perfect summer read. It's sexy, fun, emotional and an absolute page-turner. It's characters that you love and care about and they'll keep you coming back season after season. PSU is a must for New Adult romance lovers. And, if you lived and loved Greek life, parts of this book will transport you back to the days of formals and communal living. It is everything and I am already aching for more. I'll spend the next few months wondering what the gang is up to and anxiously awaiting their next semester's adventures!Bring on PSU Season 4!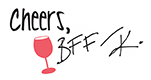 An advance copy of this book was received. Receipt of this copy did not impact the content or independence of this review.
Start the Series Today!
(Free in Kindle Unlimited)
Palm South University: Season 1 Box Set
Palm South University: Season 2 Box Set
About the Author

Kandi Steiner is a Creative Writing and Advertising/Public Relations graduate from the University of Central Florida living in Tampa. Kandi works full time as a social media specialist, but also works part time as a Zumba fitness instructor and blackjack dealer.
Kandi started writing back in the 4th grade after reading the first Harry Potter installment. In 6th grade, she wrote and edited her own newspaper and distributed to her classmates. Eventually, the principal caught on and the newspaper was quickly halted, though Kandi tried fighting for her "freedom of press." She took particular interest in writing romance after college, as she has always been a die hard hopeless romantic (like most girls brought up on Disney movies).
When Kandi isn't working or writing, you can find her reading books of all kinds, talking with her extremely vocal cat, and spending time with her friends and family. She enjoys beach days, movie marathons, live music, craft beer and sweet wine – not necessarily in that order.
Connect with Kandi:
Facebook: https://www.facebook.com/KandiSteiner/
Twitter: @KandiSteiner
Stay up to date with Kandi by signing up for her newsletter here: https://goo.gl/TLsut8