Love, loss, friendship, and the betrayals of the past all collide in this first women's fiction novel from New York Times and #1 international bestselling author Christina Lauren (Autoboyography, Dating You / Hating You).
The story of the heart can never be unwritten.
Macy Sorensen is settling into an ambitious if emotionally tepid routine: work hard as a new pediatrics resident, plan her wedding to an older, financially secure man, keep her head down and heart tucked away.
But when she runs into Elliot Petropoulos—the first and only love of her life—the careful bubble she's constructed begins to dissolve. Once upon a time, Elliot was Macy's entire world—growing from her gangly bookish friend into the man who coaxed her heart open again after the loss of her mother…only to break it on the very night he declared his love for her.
Told in alternating timelines between Then and Now, teenage Elliot and Macy grow from friends to much more—spending weekends and lazy summers together in a house outside of San Francisco devouring books, sharing favorite words, and talking through their growing pains and triumphs. As adults, they have become strangers to one another until their chance reunion. Although their memories are obscured by the agony of what happened that night so many years ago, Elliot will come to understand the truth behind Macy's decade-long silence, and will have to overcome the past and himself to revive her faith in the possibility of an all-consuming love.
Buy Love and Other Words Today
Amazon           Audible          Barnes and Noble          iBooks
BFF K's Review of Love and Other Words

What to say about another impeccably written, unique, emotional, heart-felt story from two romance masters? Buy it! Read it! Listen to it! Love it! That pretty much sums it up!
Love and Other Words is a deeply moving story of innocent, bone-deep-love, heartbreaking loss and the wondrous gift of a second chance. The story is a rich and stirring account of first love broken up by misunderstandings, poor decisions, youth, and loss and mended together by devotion, time, and intention.
Macy and Elliot are meant to be and there is really nothing that can completely sever their bond and commitment to one another. Their story is told in chapters alternating between past and present. But, each is gripping and impactful.
I did a combo read and listen of Love and Other Words. Many of the most emotional bits were listened to in the car during my commute. I think that's the only thing that saved me from body-wracking-sobs during parts of the book. Just thinking about it makes my heart both heavy and full of hope. I don't think it's possible to read this story and come away unscathed. It will mark your heart, leaving you stunned and pondering the characters, their love and their second chance for days and weeks to come.
Buy it! Read it! Listen to it! Love it!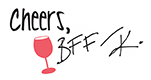 An advance copy of this book was received. The reviewer purchased the audiobook copy. Receipt of the advance copy did not impact the content or independence of this review.
About the Authors
NEW YORK TIMES, USA TODAY AND #1 INTERNATIONAL BESTSELLING AUTHORS
Christina Lauren is the combined pen name of long-time writing partners/besties/soulmates/brain-twins Christina Hobbs and Lauren Billings. The coauthor duo writes both Young Adult and Adult Fiction, and together has produced fourteen New York Times bestselling novels. Their books have been translated into 30+ languages.
You can find them online at ChristinaLaurenBooks.com or at @seeCwrite (Christina), @LolaShoes (Lauren), or @ChristinaLauren on Twitter.