From USA Today bestselling author Meghan March comes another dangerously sexy alpha hero…
The only permanent thing in my life is the ink I put on my clients.
I drift form city to city, in and out of beds, from one tattoo shop to the next.
Every time I start to put down roots, I rip them up.
Until New Orleans.
Until her.
She's everything I'm not.
Full of fire and life. An innocent where I'm a sinner.
I want to consume her. Protect her. Keep her.
But first, I have to escape from beneath these shadows.
Beneath These Shadows is a STANDALONE romance set in the world of the Beneath series. You DO NOT have to read any other books in the series to enjoy it.
AMAZON US / AMAZON UK / AMAZON CA / AMAZON AU / iBOOKS / KOBO / B&N
BFF K's Review of Beneath These Shadows

There is NO ONE who writes sexy, dominant, heart-stopping, Alpha Males like Meghan March! The newest release in the Beneath Series is further proof of this fact. And, this series has solidified Meghan's place at the top of my always-one-click author list!
March likes her books to be full of surprises for her readers, so I'm not going to address many of the plot points or character details. Just know that the hero and heroine are sweet, sexy, strong, independent, brave, kind, caring and wonderful! I have listened to the majority of the Beneath Series on audiobook. Andi Arndt and Sebastian York are my two most favorite narrators and they make this series come to life! This series has become my #1, go-to recommendation for audio.
While Beneath These Shadows is definitely a standalone and can certainly be read on it's own, there's one particular part that involves all of the other heroes from the Beneath Series coming together to work on a common goal. And it made me positively giddy! If you have read the rest of the series, it is absolute perfection! And, Meghan March has built this amazing world based on New Orleans with real and fictional places mixed together. Every time I read a book from this series, I'm dying to book a trip to NOLA!
If you're searching for an exciting, emotional, enthralling, steamy, story filled with great characters and a fabulous setting, Beneath These Shadows is a must purchase! You'll never regret another trip to NOLA.





(I mostly had to use the cupcake icon, but it is a sweet story too! Let me know if/when you get the cupcake reference!)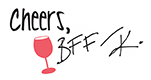 This book was a dual read/listen. The audio copy was purchased by the reviewer. The electronic copy was received in advance. Receipt of this copy did not impact the content or independence of this review.

Excerpt
"You ever broken the law before this, Eden?"
I expected a quick and unequivocal no, but it didn't come as fast as I thought it would.
"I don't think so. I mean, I'm sure I have by accident sometime. I've jaywalked. But I'm not some kind of criminal."
Well, that makes one of us, I thought.
My anger from earlier started to fade and be replaced by the heat of the knowledge that Eden's naked tits were only inches from my chest, separated by water I could see right through. Last time I'd seen them under her pink bra, she'd been too fucked up for me to take advantage . . . but tonight she was completely sober.
I raised my gaze from her chest, expecting her cheeks to be red when she realized I was staring at her nipples, but she wasn't watching my face. She was staring down at my body.
"Like what you see?"
That got her attention.
Eden jerked her head up to meet my eyes, and the blush colored her skin like I'd timed it.
"You're . . . big."
A booming laugh broke free from my throat at her unexpected response, and her cheeks flamed even brighter.
"No, that's not what I meant. I mean . . . everywhere. Not just, in the . . ." She looked down, then jerked her gaze back to mine. "I'm going to shut up now."
That kind of awkward and fumbling response couldn't be faked, and protectiveness rose in me again. Eden was no con artist. She was a girl who couldn't even say the word cock without turning red.
"Ain't no shame in my game."
She reached out a hand and covered my lips with her fingers. "Stop. You're just making it worse. I wasn't checking out your . . . package. I mean, I did before you got in the pool, but that's only because I thought you'd have underwear on because who doesn't wear underwear?" The babbling continued, and so did my laughter.
Hell, I hadn't laughed this much since Delilah had given in to a customer's request and tattooed a flexing veined eggplant cartoon on a client so he could send pictures of it instead of dick pics.
Eden pulled her hand back and covered her face. "I'm going to stop talking now. I seriously can't be trusted to say anything that's not completely humiliating when you're standing this close to me naked."
"I disagree, and since I'm not ready to get out and put my clothes on, you're going to have to deal with it."
She mumbled something under her breath.
"Come again?"
Eden pressed her lips together for a beat before saying, "I don't know how to deal with it. This isn't something I've ever dealt with before."
A crazy thought popped into my brain. "Are you a virgin?"
If there was a red brighter than fire engine, that was the color of Eden's cheeks. "No! Of course not. Really. I've touched a dick before. I mean, just the one, but it still counts. Well, I didn't really touch it. Except, you know, inside me. Oh my God, I'm just going to shut up now."
Realization dawned on me as her babbled protest silenced. "You've had sex with one guy? Once? How old are you?"
Eden turned to bolt, but instead smashed her tits into my arm. I stepped close enough so that only an inch of water separated us.
Her gaze went skyward. "This is so humiliating."
That's where she and I had differing opinions. "Why? Because you haven't fucked every guy you've ever met? What's wrong with that?"
Eden's gaze snapped down to mine and her brows drew into slashes. "Hey, whoa now. You can toss that double-standard crap right in the trash. What if I had screwed every guy I ever met? Would that make me less of a person? I mean, it's not like you probably haven't been with dozens and dozens of women. I'm not judging you. Except for maybe that Kitty girl. I mean, really? You've got to have some standards."
My laughter boomed out again across the courtyard. "Cupcake, just because I can get most any pussy I want, doesn't mean I do it."
"Still, double standards are—"
When she started on another tirade, I decided to silence her the best way I knew how.
I leaned down and covered her lips with mine.
About the Author
Meghan March has been known to wear came face paint and tromp around in woods wearing mud-covered books, all while sporting a perfect manicure. She's also impulsive, easily entertained, and absolutely unapologetic about the fact that she loves to read and write smut. Her past lives include slinging auto parts, selling lingerie, making custom jewelry, and practicing corporate law. Writing books about dirty talking alpha males and the strong, sassy women who bring them to their knees is by far the most fabulous job she's ever had. She loves hearing from her readers at meghanmarchbooks@gmail.com.
FACEBOOK / WEBSITE / INSTAGRAM / AMAZON AUTHOR PAGE / TWITTER / PINTEREST