Nadia Conrad has big dreams, and she's determined to make them come true. But between maintaining her college scholarship and working at the local day care to support herself, dating's the last thing on her mind. Then she moves into a new apartment and meets the taciturn yet irresistible guy in 1B….
Daniel Tyler has grown up too fast. Becoming a single dad at twenty turned his life upside down—and brought him heartache he can't risk again. Now, as he raises his four-year-old son while balancing a full-time construction management job and night classes, the last thing he wants is noisy students living in the apartment upstairs. But one night, Nadia's and Ty's paths cross, and soon they can't stay away from each other.
The timing is all wrong—but love happens when it happens. And you can't know what you truly need until you stand to lose it.
BFF K's Review

Ahhhh, Nadia and Ty! What a wonderful little love story! Nadia is a hard-working, nose to the grindstone, college student. She's the star of the family and feels the pressure of performing up to everyone's expectations. She moves into a new apartment and is drawn to the handsome guy in the downstairs apartment. (Warning, this book may or may not have you googling "Hot Ginger Men"… Just saying!)
The way that Nadia and Ty meet and get to know one another is very sweet and you'll enjoy reading about their burgeoning friendship. Nadia soon finds herself in the middle of Ty's life no matter how hard he tries to keep her on the edges. There is some angst over this issue, but it resolves into a touching and wonderful Happily Ever After! And, perhaps it's just the mom-side of me, but there's something about a hot guy caring for his adorable son; it's one of those things that practically makes the ovaries explode!
You'll also appreciate the way that Aguirre sets up the characters for the next books in the series!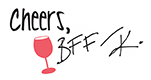 Grab the whole series today!
About Ann Aguirre:
Ann Aguirre is a New York Times & USA Today bestselling author and RITA winner with a degree in English Literature; before she began writing full time, she was a clown, a clerk, a voice actress, and a savior of stray kittens, not necessarily in that order. She grew up in a yellow house across from a cornfield, but now she lives in sunny Mexico with her husband, children, and various pets. Ann likes books, emo music, action movies, and she writes all kinds of genre fiction for adults and teens, published with Harlequin, Macmillan, and Penguin, among others.