Title: Tequila & Tailgates
Series: Country Road #2
Author: Andrea Johnston
Release Date: Jan 27, 2017
Four years ago, I took the biggest risk of my life and it blew up in my face. I learned my lesson – love sucks.
Now self-preservation and protecting my heart have become second nature. But Jameson Strauss… he's my weakness.
Give me the occasional shot of tequila, a game of Truth or Dare, and I'll do almost anything for that man.
*
Four years ago, I didn't follow my heart. I let the one girl that consumed my soul walk away without a fight.
Now I go through the motions never truly living. But, the day Ashton Sullivan needed me was the day my world changed for the better.
Tequila, truths, and the occasional dare are all I need to show her how good we can be.
Sometimes the truth is in the dare.
Special price of $.99 through release weekend

BFF K's Review of Tequila & Tailgates

Tequila & Tailgates killed me with the sweetness and the steam! Both of the BFF's loved Whiskey & Honey, the first book in the Country Road series. And as much as I adored Bentley (the hero of W&H) I'm pretty sure Jameson ranks just above him on the book boyfriend scale!
Jameson and Ashton have history. And there are reasons why they've shared little more than insults in the past few years. Their pasts are revealed and you get an understanding of why there is so much choppy water under the bridge. But, when Jameson and Ashton find themselves in close proximity for a prolonged period….something's got to give. Ashton is a little prickly. There are parts of her personality that are abrasive. Her pokey-edges have been sharpened by personal experiences and a few inner demons. While I adore Jameson, he's not always been the most mature and level-headed guy. But, both of these characters are so real and relatable. You'll identify pieces and characteristics that you can understand and sympathize with.
I adore Andrea Johnston's cast of fantastic characters. They're charming, clever, sassy and snarky. The story is character driven and full of sweet emotions and super steamy scenes. Tequila & Tailgates can be read as a stand-alone, but it's a great next step for the Country Road Series. I can't wait to see which of the gang falls in love next! And I can't wait for you to fall in love with these stories too!
PS – I'm pretty sure T&T will go down as the first official use of  "Champagning" as a word! But, I'm totally using from now on!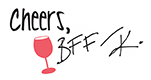 An advance copy of this book was received. Receipt of this copy did not impact the content or independence of this review.

Excerpt
We spent the entire weekend at the lake eating, drinking, and swimming. It's a tradition that we maintain to this day. On the final night of the weekend, Jameson and I were the last two awake by the fire. I think together we managed to consume an entire bottle of tequila. And, as it often is, the alcohol was a sort of truth serum for us.

We started a game of Truth or Dare, which never quite mustered a dare. Until the end. Truths varied from cheating on history tests to sneaking in after curfew and even first crushes. I admitted to my fear of small children and Jameson admitted his fear of a woman dressed in head-to-toe leopard. We laughed and we cried. Tears from laughter, not sadness.

Then he asked me the final truth or dare as I took my last shot and handed him the bottle.

"Truth or Dare, Ash?"
"Hmmm. Well, considering we've just demolished a bottle of tequila, neither seems like a good idea. I'm likely to break a leg or make an ass of myself."
"I'd go with the ass part. I don't think either of us wants a lecture from Piper if we have to go to the hospital."

"Ain't that the truth. Okay then. Truth it is. Hit me."
"Do you ever think about kissing me?"
Seconds that feel like minutes pass between us. Something glimmers in his eyes as he asks me. Screw it, I can always blame the tequila.
"Yes."

His breath hitches and a sinister smile takes over my face. Two can play this game.
"Your turn, J. Truth or Dare?"
He stands and finishes the tequila straight from the bottle and takes the three steps necessary to stand in front of me. He bends so that his hands rest on the arms of my chair and leans in. I can smell the tequila on his breath mixing with mine. My own breath hitches.
"Dare, Sunshine."

"I hate that name."
"I know."
Our words are whispers.
"I dare you to kiss me."
About the Author
Andrea Johnston spent her childhood with her nose in a book and a pen to paper. An avid people watcher, her mind is full of stories that yearn to be told.  A fan of angsty romance with a happy ending, super sexy erotica and a good mystery, Andrea can always be found with her Kindle nearby fully charged.
Andrea lives in Idaho with her family and two dogs.  When she isn't spending time with her partner in crime aka her husband, she can be found binge watching all things Bravo and enjoying a cocktail. Nothing makes her happier than the laughter of her children, a good book, her feet in the water, and cocktail in hand all at the same time.