He was everything she never wanted. Yet, she couldn't stop thinking about him.
Soulful, amber eyes
A sex, drugs, and rock n' roll reputation
A body that beckoned for sin
Three years ago Rochelle Floros was living her dream come true… then lost it all. On the worst day of her life, the last person she expected to be there for her was a rock star and tabloid favorite. Now, she's trying to rebuild her life after the tragedy that destroyed her fairytale. Slowly, she found herself captivated by a sexy, bad boy drummer she had known for years.
Rochelle was caught between the grief that shrouded her heart and the charismatic man that made it race. What she didn't know is if he was being sincere or toying with her heart. The Redemption is about finding the pulse of your soul in the most unlikely places and giving love a chance to grow.
Can what she wants really be what she needs? With his rhythm and her passion, can they make music together? Or will their harmony be lost forever?
BFF K's Review

I am almost embarrassed to admit that I haven't read The Resistance. It's been on my Kindle for ages and I have intended to start it several times, but something else always comes up. (#bookbloggerproblems) I had every intention of reading it before The Redemption, but I just didn't get it done, so I tested the "Part of a Series, but Can be Read as a Standalone" theory. For the most part, it was a success. Though, knowing that it was #2 in the series sometimes left me wondering what I had missed in book #1. I will be going back to find out sometime very soon!
I am used to my Rockstar Romances being a little lighter and funnier, so the angst in The Redemption caught me a little off guard. But, despite both of these 'issues' I still found myself reading late, late at night to see what would happen next between Rochelle and Dex.
Dex is a complicated man and he is surrounded by complex relationships and emotions. Rochelle has her own set of drama. AND, that doesn't even account for the drama that inherently exists just between the two main characters! The book is a brooding, angst-filled journey to uncover if Dex and Rochelle can overcome all that stands in their way. Will they or won't they, will they or won't they?
I will reveal that there is one of the sweetest, dreamiest, love scenes in this book that I've ever read. You'll never look at a greenhouse the same way again! <3 You'll find a fair amount of angst, a good number of steamy scenes, a wonderful romance and a terrific happily ever after!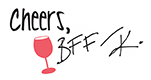 Excerpt:
I pull my hand away slowly, leaving all the feelings we were developing behind in
the palm of his hand. "The timing is wrong."
"Bullshit!"
Startled, I jump in my seat.
Lowering his voice, he says, "That's a cop out. I know you feel something for me.
I see how you react because I also feel it when I'm around you. There's something here
and you're just scared."
"Scared of what?"
"Scared to have a life without Cory and thinking you have to justify it to others.
The problem with that is that when you start justifying it, it will make you feel like your
love for Cory was less. It wasn't. It's just different. He's not here, Rochelle."
"Stop it. Stop talking about Cory and take me home."
"Now you want to stop talking about him?" He looks surprised. "I can't win with
you when it comes to him." He shifts the car into drive.
"This is not a competition, Dex."
Disappointment slides onto his face. "Then why is he being shoved in my face
every time we make a move?"
"This is one of the reasons why we won't work. We see things very differently."
"One of the reasons? Name another because from where I sit, we fit like two
puzzle pieces clicking together."
"You're a supposed recovering addict. You have sex with anyone who offers.
"That's it. Right there. You play like you know who I am, but you don't. That's
why the lies are so easily believed. I can tell what you're doing. You're giving me an out
that I don't want. You're allowing yourself to believe the worst about me to ease your
conscience, but it won't—"
"You know what? Not everything is about you and your past. You lost a band
mate and friend, but I lost my soulmate!"
About S.L. Scott:
S.L. Scott is a former high-tech account manager with a journalism degree pursuing her passion for telling stories. She spends her days escaping into her characters and letting them lead her on their adventures.
Live music shows, harvesting jalapenos and eating homemade guacamole are her obsessions she calls hobbies.
Scott lives in the beautiful Texas hill country of Austin with her husband, two young sons, two Papillons and a bowl full of Sea Monkeys.
Her novels include Naturally, Charlie, Good Vibrations, and A Prior Engagement.
Links:
She welcomes your notes at: sl@slscottauthor.com.
Goodreads: https://www.goodreads.com/author/show/6467114.S_L_Scott?from_search=true
Facebook: https://www.facebook.com/slscottpage
Amazon: http://www.amazon.com/S.L.-Scott/e/B009L9SPDK/ref=sr_tc_2_0?qid=1406569584&sr=8-2-ent