A fun, sexy new stand-alone from New York Times bestselling author Aleatha Romig.
He's sexy and confident, the kind of man every woman notices. You know, the one with the to-die-for body and panty-melting smirk. And then there's the way his designer suits drape over his broad shoulders and big…well, we've all heard the rumors, the ones that say he's up for any challenge.
But I can't see him that way. He's my boss—technically one of the owners of the company where I work—and definitely not in my league. Men like him don't notice women like me, and they don't date them.
And I don't date men like him.
Until that one time that I catch him in a compromising position when I'm also in need of a last-minute date for a wedding…and then it's not real. It's blackmail.
For one weekend, he's my plus-one.
Beautiful and unobtainable.
From the moment she walked into my office with those stunning blue eyes and crazy sensual curves, she's been on my mind. Three years and never once has she acted interested in me. Usually I flash a million-dollar smile and women fall to their knees, some literally.
Not her.
Then on the occasion that I agree to let another woman do that—fall to her knees—guess who happens to catch us?
It may not be the most conventional way to get on her radar, but I didn't get this far in business without knowing when to seize an opportunity. If this sexy little firecracker with perfectly kissable lips thinks she can blackmail me into attending her cousin's wedding, I'm going to jump at the chance to be her plus-one.
You love her darker side. Now it's time to meet Leatha, the lighter side of Aleatha, as she trades her renowned twists and turns for laughs and love with this sexy new stand-alone romance, PLUS ONE.
Amazon US | Amazon UK | iBooks | B&N
BFF K's Review of Plus One

This book is billed as the "lighter side of Aleatha Romig" and it is definitely that! Not a creeper or mind-twisting plotline in sight. And, that makes me REALLY happy! BFF A loves Aleatha's darker, twisted reads. I've met Aleatha at a book signing or two and really really like her, but I just don't read the twisted stuff. So, I jumped at the opportunity to check out Plus One and get my own look at Aleatha's characters and stories. It was just what I hoped for!
If you're a fan of Rom-Com, you'll love this book. Kimbra and Duncan have the forbidden workplace romance and fake boyfriend tropes all teed up. The story is nothing shocking or perplexing, but it's light, feel-good, fun! Kimbra is a strong independent woman who has harbored a secret crush on her boss since day one. But, she's also professional and too-cool-for-school so he has no idea. Likewise, Duncan remembers everything about Kimbra including what she wore into his office the day she was hired. But, he's never acted on that attraction. Throw them together for a get-away weekend wedding and things get steamy. Immediately steamy!
This book is so close to a 5-Review for me, but it ended too quickly. There were one or two issues in the end that threatened the couple and their relationship. I just don't think the ideas were flushed out quite well enough. It was wrapped up a little too cleanly. The story itself was so well developed along with the characters that I just felt like the end was rushed.
This book has some fantastic supporting characters. (I hope there are more stories coming for the connected characters.) Grandma Helen might be my favorite book-Grandma ever; she's feisty and oh-so-funny! The steamy scenes are great and there's plenty of romance and butterflies. Plus, there's an HEA that definitely delivers! On the whole, I definitely recommend "Aleatha's Lighter Side" for rom-com lovers. Plus One is a fun and light-hearted read that delivers just what a rom-com lover is looking for!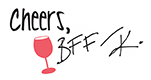 An advance copy of this book was received. Receipt of this copy did not impact the content or independence of this review.


About the Author
Aleatha Romig is a New York Times, Wall Street Journal, and USA Today bestselling author who lives in Indiana, USA. She grew up in Mishawaka, graduated from Indiana University, and is currently living south of Indianapolis. Aleatha has raised three children with her high school sweetheart and husband of nearly thirty years. Before she became a full-time author, she worked days as a dental hygienist and spent her nights writing. Now, when she's not imagining mind-blowing twists and turns, she likes to spend her time a with her family and friends. Her other pastimes include reading and creating heroes/anti-heroes who haunt your dreams!
Aleatha released her first novel, CONSEQUENCES, in August of 2011. CONSEQUENCES became a bestselling series with five novels and two companions released from 2011 through 2015. The compelling and epic story of Anthony and Claire Rawlings has graced more than half a million e-readers. Aleatha released the first of her series TALES FROM THE DARK SIDE, INSIDIOUS, in the fall of 2014. These stand alone thrillers continue Aleatha's twisted style with an increase in heat.
In the fall of 2015, Aleatha moved head first into the world of dark romantic suspense with the release of BETRAYAL, the first of her five novel INFIDELITY series that has taken the reading world by storm. She also began her traditional publishing career with Thomas and Mercer. Her books INTO THE LIGHT and AWAY FROM THE DARK were published through this mystery/thriller publisher in 2016.
2017 brings Aleatha's first "Leatha, the lighter side of Aleatha" with PLUS ONE, a fun, sexy romantic comedy.
Aleatha is a "Published Author's Network" member of the Romance Writers of America and PEN America.  She is represented by Kevan Lyon of Marsal Lyon Literary Agency.
NEWSLETTER | WEBSITE | FACEBOOK| AMAZON AUTHOR PAGE | GOODREADS | INSTAGRAM | TWITTER | PINTEREST