AS LONG AS YOU LOVE ME Synopsis:
Most people dream about getting out of Sharon, Nebraska, but after three years away, Lauren Barrett is coming home. There are the justifications she gives to everyone else—missing her family, losing her college scholarship. And then there's the reason Lauren can't admit to anyone: Rob Conrad, her best friend's older brother.
Football prowess and jaw-dropping good looks made Rob a star in high school. Out in the real world, his job and his relationships are going nowhere. He can't pinpoint exactly what's missing until Lauren comes back to town, bringing old feelings and new dreams with her. But he's the guy that women love and leave—not the one who makes them think of forever.
Though she's terrified of opening up, Lauren's ready to take that chance. Because the only thing more important than figuring out where you truly belong is finding the person you were meant to be with.
BFF K's Review

I'll be honest…..I asked to be a part of this blog tour because the heroine in this book is from Nebraska. NEBRASKA! I'm a Nebraska-Girl and I could NOT pass up the chance to read a book that is set in our state. BONUS: the series is fun, sweet and a delight to read!
Lauren and Rob have a charming story with some unexpected twists and turns. Both Rob and Lauren are flawed, but their flaws are much more vivid internally than externally. Their relationship allows both of them grow and mature into better versions of themselves. I really liked that the relationship was equal, built on shared history and seemed really healthy for both of them.
There were some very sweet, semi-steamy scenes that seemed perfect for the story. I even liked the peripheral stories about Lauren's friends and family. This is a GREAT read and I can't wait until the next book in the series!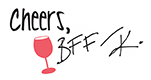 Grab the whole series today!
About Ann Aguirre:
Ann Aguirre is a New York Times & USA Today bestselling author and RITA winner with a degree in English Literature; before she began writing full time, she was a clown, a clerk, a voice actress, and a savior of stray kittens, not necessarily in that order. She grew up in a yellow house across from a cornfield, but now she lives in sunny Mexico with her husband, children, and various pets. Ann likes books, emo music, action movies, and she writes all kinds of genre fiction for adults and teens, published with Harlequin, Macmillan, and Penguin, among others.