Ashtyn Moretti is ready for the best summer of her life. But her parents have other plans when they drop the bomb that her perfect summer will be spent… Away from home. Away from friends. Away from half her family. Armed with her Summer from Hell playlist and a Kindle full of book boyfriends, Ashtyn prepares to face what she is sure will be the worst summer of her life. Or will it be? Flynn James has one thing on his mind—the success of his band Marlowe. He's focused and doesn't have time for any distractions, and that includes facing his past. But then a petite brunette comes walking into the pub where he works. Neither Ashtyn or Flynn were looking for love but they can't deny their obvious attraction. Ashtyn's summer has been full of lies. The last thing she expects is for Flynn to be one of the liars too. Can she forgive his lies and turn her summer around? Can Flynn keep his secrets without losing everything? Or will this really be the Summer from Hell?
BFF K's Review

Let me start by saying I love this cover! It's so freaking cute and I think it sets the tone for the whole book. This is an endearing book with a super-sexy, bad boy rocker as the hero. It is an enjoyable New Adult read.
Ashtyn is prepared to spend the "Summer from Hell" complete with a playlist to match. (See below.) After a fight with her mom, she storms out the door and stumbles right into hard body hottie, Flynn. The rest of the book is a back and forth between Ashtyn and Flynn as their relationship develops. I do have to say that I didn't really think Flynn's "Big Secret" was that big of a deal. There were a few times that I just wanted to shake them both and tell them to talk to each other. So many of the issues between the two could have been solved with a little communication! And, there were also a few times that I wanted to shake Ashtyn's mom….I thought she was a little too lenient with a high school senior. (So in my head, I just pretended that Ashtyn was older!) 🙂
I enjoyed the supporting characters in this book. I loved Flynn's band mates in Marlowe, and Ashtyn's best friend, Chloe. I'm anxious for the next book to see where these characters go. All in all, it was a fun, quick read and an impressive debut for this brand new author!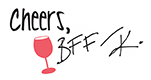 An ARC of this book was provided by the author in exchange for a fair review.
Excerpt
Ashtyn
We're strolling through a nearby empty park. Leaves are dancing in the light breeze, and a creek is babbling gently nearby. It's quiet and peaceful but it isn't doing anything to help calm my nerves. Although we came out here to talk, we haven't said a word. I open my mouth and immediately close it. My mouth is dry like I just spent all day rocking out at Warped Tour, leaving my tongue like a sheet of sandpaper.
I lick my lips hoping to produce some saliva and ask, "Are there any drinking fountains nearby?"
Flynn gets a shit-eating grin and points to a giant statue with fountains on all sides. "Over there."
I take a giant gulp that I immediately spit right back out. Unfortunately, Flynn is standing within shooting range and gets a mouthful of the nasty liquid, which tastes like coppery rotten eggs. I'm not sure which one of us is more shocked but I can't hold in the laughter. The pain in my side is almost unbearable. I almost don't hear Flynn say, "You think that's funny, do you?"
Not understanding his tone, I look up to a blazing green fire. I don't know whether to be scared or seriously turned on. I turn to run but he grabs me and flips me around. My body shakes with fear and desire as Flynn rubs his hands up and down my arms. I don't speak, too terrified of what I would say but even more terrified of ruining whatever is happening. I nervously gnaw on my bottom lip and he zones right in on it and licks his own.
Leaning forward, I run my hands through his silky hair. He lightly presses his lips to mine, stopping everything around us. Not satisfied with the featherlight kiss, I greedily run my tongue along his bottom lip and use my teeth to gently tug on his lip ring. A guttural groan escapes him, causing my entire body to tingle, right down to my toes. Suddenly I understand what all those girls are feeling in the romance novels I devour. This single kiss will ruin all future kisses for me.
Letting go of his piercing, I push my tongue against his mouth and he grants me access. The moment our tongues tangle, the air around us thickens and everything shifts. Flynn's hands trail my body. Everywhere he touches, my body is on fire. My back hits cold stone, and I wrap my leg around his waist. Flynn lifts me and both legs hook around him. His hardness hits my sweet spot and I let out a husky moan, causing him to rock against me. My eyes roll back into my head and I throw it back, unable to control myself any longer.
Playlists
Summer From Hell Playlist
Somewhere Other Than Hell Playlist
About the Author
Alexandria Bishop is an Oregon girl and lives there with her husband, young daughter and fur baby. She's been a bookworm her entire life and always dreamed of becoming a writer but never thought it would be a reality.
Alexandria spends more time on social media than she would like to admit, come visit and say hi!
Website          Facebook          Twitter          Instagram