Sophie Young has been dreaming about the perfect Christmas in New York ever since she was a kid. But when her boyfriend bails on their romantic trip for two, she finds herself stranded in the city on Christmas Eve, with only a holiday-hating smooth-talking, utterly sexy stranger for company…Rock-star Austin Kelly is fed up with Christmas – he's more interested in who's going to be cozying up under the mistletoe. But when his little black book comes up empty, he finds himself on a whirlwind tour of the city with the most unlikely partner in festive fun…The snow is falling, but things are definitely heating up inside. And by the time the clock strikes midnight on New Years Eve, there will be plenty to celebrate with old friends and familiar faces back in Beachwood Bay.
A heart-warming, sexy new stand-alone holiday novella from New York Times bestselling author Melody Grace!
BFF K's Review

(Rounds up to a 4)
I'm going to let you in on a (not so secret) secret. I'm sappy! I love romance, happily ever afters, puppies, kitties, hot cocoa, warm fuzzies, etc. AND, I love Christmas. As a natural result of this combo, I'm a total sucker for the Hallmark Channel, particularly the Christmas movies. I love them! I have seen most of them, several times. Unexpectedly Yours is like a sexed-up Hallmark Movie in book form. AND, I totally mean that as a compliment! <3
Sophie is sweet and slightly damaged with big hopes and expectations for a perfect Christmas in New York City. Austin is a rockstar on holiday looking for a little R&R who finds more than he ever expected in sweet, sincere and suddenly-available Sophie. When they're together, Sophie can embrace a carefree spirit she rarely shows and Austin wants to make all of her holiday dreams come true. Can they last through Christmas and beyond?
Unexpectedly Yours is a fun little story that's perfect for the season and worth a couple of hours on the couch, by the fire, wrapped in your favorite blanket with a cup of cocoa!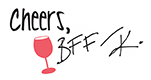 Haven't started reading the Beachwood Bay series yet? Neither have we. BUT – Untouched is free!
Free on Amazon
Free on iBooks
Emerson Ray is trouble. Juliet knows it the minute she lays eyes on Beachwood Bay's resident bad boy. Forced to spend her summer before college in the sleepy beach town, she never expected to crash into the most devastating guy she's ever met—or for Emerson's blue eyes to strip through her dark secrets, and make her feel a desire she's never known. Their connection is undeniable, but Juliet is torn. She knows, once she gives him everything, there'll be no turning back.
Juliet McKenzie is dangerous. Emerson can tell from the way she blows through all his defences, laying bare the demons he's carried alone all his life. He's left a trail of broken hearts and empty beds in his wake, but Juliet is different. Her innocence is intoxicating—and the passion she keeps hidden, just below the surface. He wants to be the only one to set it free, but with every kiss, he's closer to losing control and doing the one thing he swore he never would: fall in love.
One summer. Two damaged hearts. Their story is only just beginning…
UNTOUCHED is a prequel novella to the USA Today Bestselling UNBROKEN. It also can be read as a stand-alone story.
About Melody Grace
Melody Grace is the New York Times bestselling author of the Beachwood Bay series. A small-town girl turned SoCal beach lover, after spending her life with her nose in a book, she decided it was time she wrote one herself. She loves steamy romance novels, happily-ever-afters, and lusting after fictional menfolk. She is author of USA Today & international bestselling Beachwood Bay series.