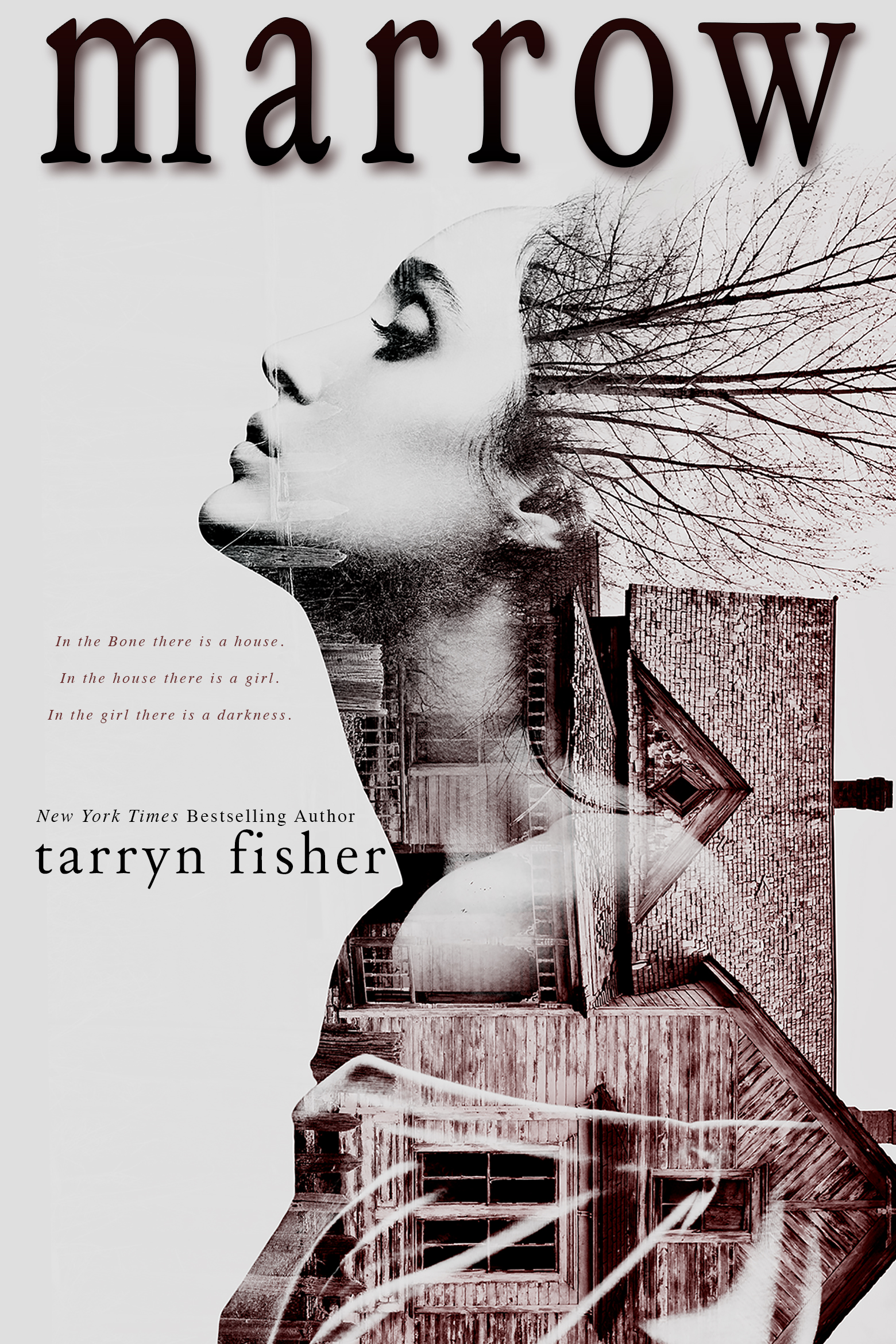 Marrow by Tarryn Fisher
Release Date:  TBD
The BFF's are thrilled to bring you this first look at the newly designed cover for Marrow by Tarryn Fisher. The book had another cover, but Tarryn decided that cover no longer fit the feel and emotion of the book after it was written.
We're completely blown away by this beautiful new cover designed by Indie Solutions by Murphy Rae.
In the Bone there is a house.In the house there is a girl.In the girl there is a darkness.
Margo is not like other girls. She lives in a derelict neighborhood called the Bone, in a cursed house, with her cursed mother, who hasn't spoken to her in over two years. She lives her days feeling invisible. It's not until she develops a friendship with her wheelchair-bound neighbor, Judah Grant, that things begin to change. When neighborhood girl, seven-year-old Nevaeh Anthony, goes missing, Judah sets out to help Margo uncover what happened to her.
What Margo finds changes her, and with a new perspective on life, she's determined to find evil and punish it–targeting rapists and child molesters, one by one.
But hunting evil is dangerous, and Margo risks losing everything, including her own soul.